Backyard Living, Your backyard deserves the same attention as the other part of the house. Unfortunately, not many people seem to pay enough attention for this section. Backyard living is actually your way to achieve cozy living space at its fullest.
While there are plenty of backyard design ideas to adopt, there is always enough space for your creativity to fit in. The followings are original backyard ideas you should not miss whenever you wish to enjoy time in a deck, patio, or porch.
Backyard Living – Be creative with pallet
Reusing pallet is an incredible idea to enhance the beauty as well as function of your backyard. This is what you need to enjoy the summer breeze without too much effort. The pallet can be purchased in affordable price. To make it up, pallet project will be a good idea during your spare time.
Furthermore, having pallet in your backyard allows you to blend with nature. Combine pallet table with pallet chair with cushions and you will be ready to spend time in the backyard. Do not forget the patio umbrella to avoid direct sunlight.
Make Use of Patio Paver
If you are bored with plants and greeneries on patio paver, improve your space with this amazing idea. Transform your paver into cozy space to chit chat with family or friends by placing wicker table, sofa with cushions, and rocking chair. This is what you need to enjoy every second under the sun. For better touch, area rug with natural concept will make a great addition.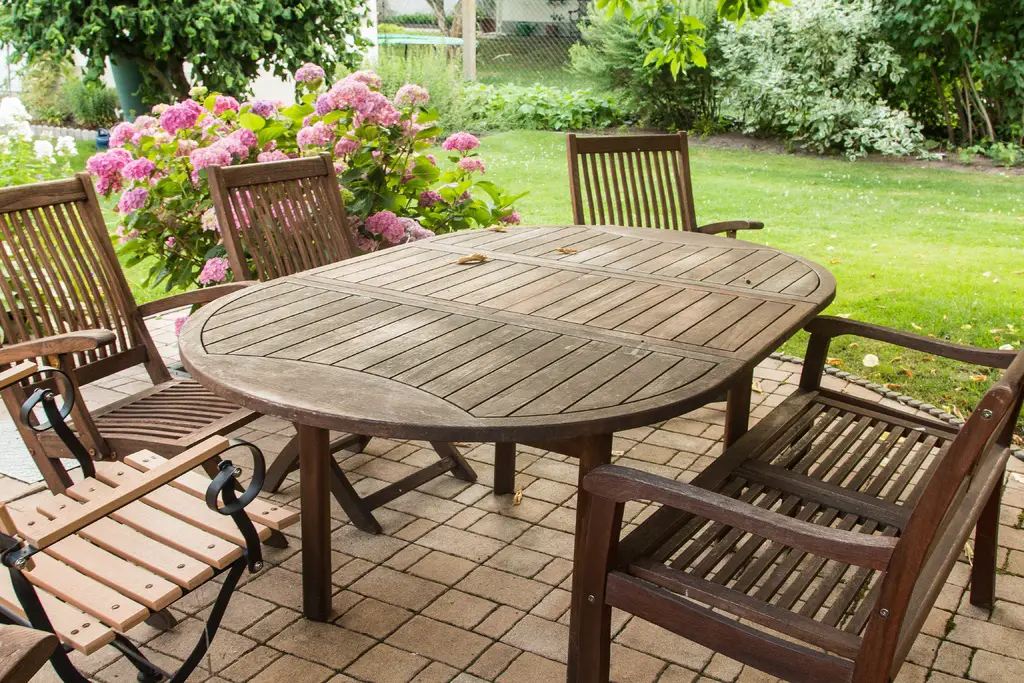 Go Green Patio
Natural concept is always the best choice when it comes to backyard living idea. This inspires the following patio design that combines greeneries and cozy cushions for lazy days.
The patio design looks comforting either for day or night. For better improvement, you may also add classic hanging light, allowing you to mingle with friends or relatives in cozy ambience.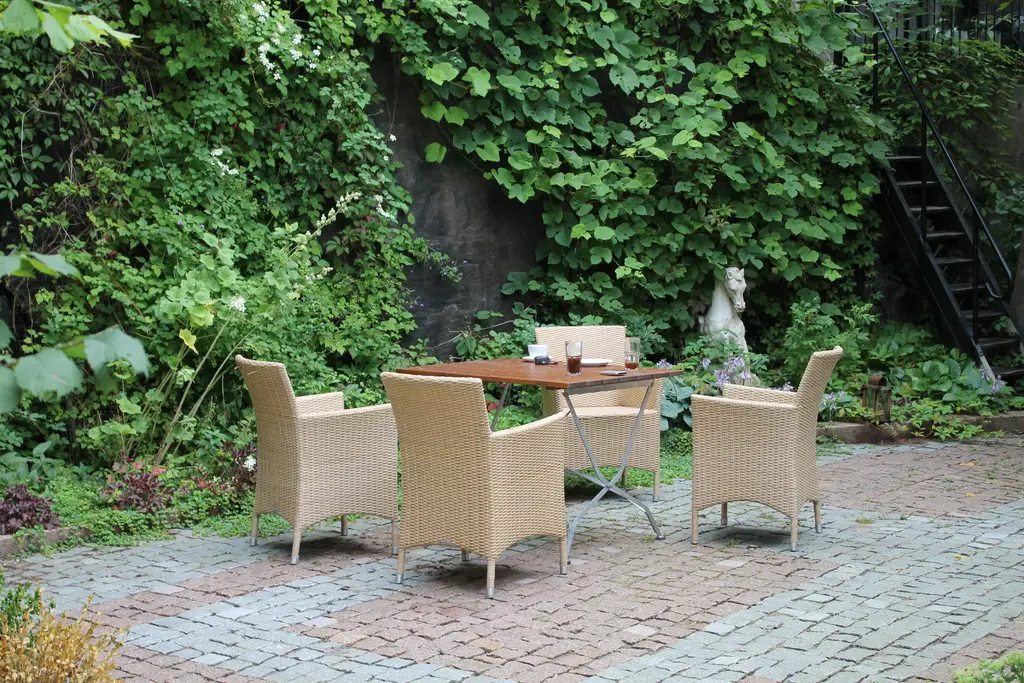 Sturdy Wrought Iron
Sometimes, wooden furniture for backyard might be boring. If you feel the same, wrought iron comes to offer you a nice choice to opt for. Your backyard deserves the best treatment and this outdoor furniture does it well. Combine with climbing plants and greeneries for more comfortable feeling while having good time outdoor.
Backyard Living With Fire Pit
Having fire pit in the backyard might be usual. However, you can make an improvement by combining with pea gravel and herringbone brick for better appearance. This gets you a comfortable backyard design that indulges your eyes. Heat up yourself around the fire pit, enjoy a cup of coffee or tea, and have a good time with family.
Which backyard living design idea suits you best? Improving the appearance of your backyard means you improve your quality time at home. There are plenty of designs to adopt, allowing you to choose one that meets your preferences. Either you want to go with style or prioritize the comfort, those ideas above preferable. However, there is always chance to make improvement according to your own creativity.