warning – simple & very useful article detected 😀
]
How to Get Slime Out of Carpet – Playing with slime might be very amusing for kids,
but it's certainly becoming less fun when the substance gets into unwanted places.
Most of slime is created with vibrant and bright food coloring that can be quite difficult to clean only by scrapping it.
Next time you find this goop ball stuck on where it isn't supposed to,
you have to take immediate action.
Here are six of the most effective ways on how to get slime out of carpet,
which also applies to other fabrics such as your kids' t-shirt.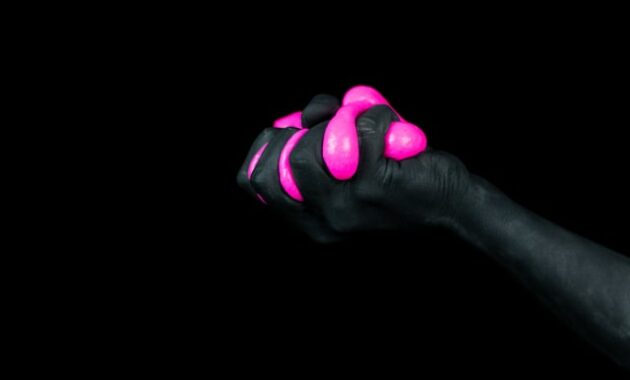 How to Get Slime Out of Carpet Using 6 Different Cleaner Types
[ Profile picture: Photo by Kyle Brinker on Unsplash ]
There are several different ingredients that are provided in the following list,
but the first step applies to all of them:
you have to scrape the slime as much as you possibly can
– either with butter knife or spoon. Afterwards, try one of these tricks below:
Carpet stain remover product
To use carpet cleaner, follow the specific directions in the package.
Typically,
the solution has to be allowed to sit for several minutes on the affected area,
before you scrub it with warm water-dipped sponge.
Then use vacuum to lift the remaining pieces of slime that trapped on the carpet.
Dish soap – How to Get Slime Out of Carpet
Mix two cups of lukewarm water and two tsp. of dish soap then put the solution in spray bottle.
Spray on top of the affected area and wait for several minutes.
Then spray it again and dap the slime with fabrics or sponge.
Once the area is cleaned, blot it with lukewarm water and let it dry naturally.
Ice cubes
For fresh spill of slime, something as simple as ice cubes can work.
Let the ice sits on the stained carpet for about 10 minutes before you scrape again and the vacuum the carpet.
Read also:
Club soda – How to Get Slime Out of Carpet
After you have done the initial step of how to get slime out of carpet by scraping it out,
­spread club soda by spraying the solution and wait for several minutes before absorbing the remaining soda water with old cloth.
Vinegar and baking soda
Mix one part of water with two parts of vinegar.
Spread baking soda on the stained area of your carpet and spray your mixture of water and vinegar.
Wait for about ten minutes before you scrub and wipe the area with paper towel and another baking soda.
Blot lukewarm water and let it dry before you vacuum the carpet.
Read more:
Hydrogen peroxide 
A mix of water and hydrogen peroxide can be powerful solution cleaner.
Spray the mixture on top of the stained area until it is wet.
Let it sit for several minutes before you dab the area with cloth or sponge.
Repeat these steps until the stain is eliminated and let it dry.
The guides on how to get slime out of carpet are ranging from simple tricks to heavy-duty cleaning method.
You may choose it based on the severity of stains, and how long they have been around.
Hopefully,
these helps will make your carpet successfully turned beautiful and clean again.