Italy has rich and long historical that influences the design and decoration.
In fact, most people put Italian style as the best and most elegant design at all.
Regarding Italian kitchen,
the ideas come from the past to expect what the future will be.
First thing about this theme is how you distinguish the regular and Italian style.
That's difficult because modern and contemporary design is not specifically definite.
However,
you can approach Italian style from the way kitchen looks and projects Italian vibe.
Some ideas are presented in the next list.
Recessed door

and multifunctional
In past time, kitchen might be in big area without much separation.
Unfortunately,
that's no longer reliable in modern life.
Home and apartment tend to be smaller with less space.
Homeowner wants the kitchen with Italian style without reducing its functionality.
Moreover,
the kitchen also becomes dining area, even family room.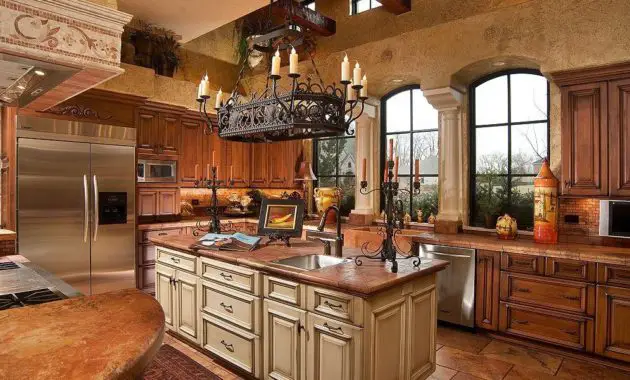 To fulfill such expectation, recessed door is good solution.
You can line up all kitchen area in one part of wall.
After that,
install recessed door using wood that's capable to be opened in a partial and full mode.
If you need dry kitchen, you can only open the necessary part.
When full kitchen is required, you can open the entire door completely.
The rest of furniture is only for functional ones, such as dining set.
read also:
Closed cabinet

and vast storage | Italian kitchen
The next idea for Italian kitchen is closed cabinet approach.
There is no glass door in storage area, and all cabinets are closed in neat style.
The design is sleek and elegant along with functional parts.
You can get storage in almost place, including the below island with no open space.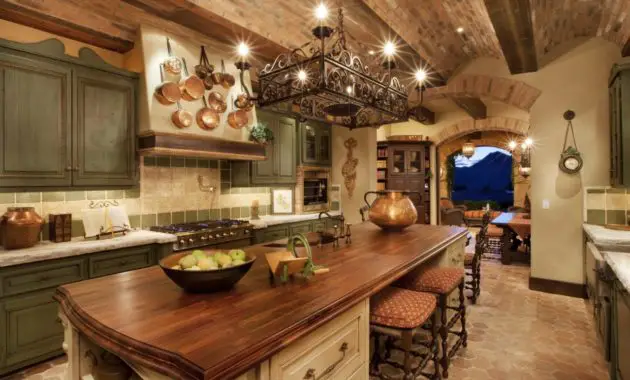 Rustic style

| Italian kitchen
Interesting style related to Italian design is rustic style.
Usually, you will see the wooden furniture with metal material in the entire place.
To make it look rustic,
the design keeps original pattern that creates crowd atmosphere in the room.
That's not what you see from rustic Italian kitchen.
All cabinets and storages are closed including the place to put oven.
You only see wooden furniture with plain pattern and no raw touch.
In addition, the steel handle is added to enhance the rustic vibe.
Therefore,
the room still looks calm and elegant, but has rustic approach.
In Tuscan style,
most of cover and surface are made of wood with dark and light brown color.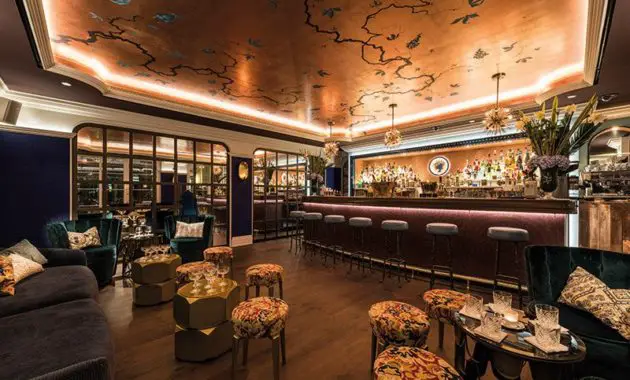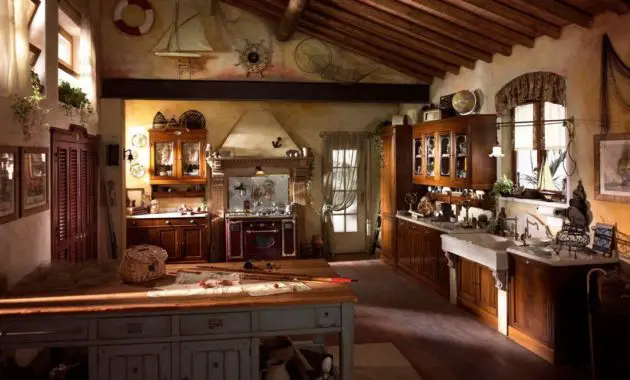 Many ideas are available besides those three options.
Italian is the wide theme that can blend with old,
classic, modern, minimalist, and contemporary style.
You can try industrial style with Italian touch.
The room has glass, metal, and no paint at all.
This is the example of combination between Italian and other themes.
Another idea is to combine minimalist approach with Italian perspective.
Moreover, the main thing about Italian style is the elegant and luxurious touch with no crowded pattern.
Take for example,
the design of premium and luxury car seems simple with neutral color.
However,
it has high-grade material and advanced technology compared to others with fancy look.
This is the basic principle when designing Italian kitchen.
From outside, everything is neat with delicate and proper arrangement.
On the other side, the kitchen is very practical and subtly elegant.