Bedroom is a private area where you can do almost anything to make it real you. It means no one will complain if you place certain furniture or accessories inside the room to define your style in home decoration. For instance, some people assume installing chandelier in the bedroom is too much. On the other hand, it is a way to elevate the value of the bedroom. If you belong to the second group and are looking for small chandelier for bedroom ideas, the following options can be your references.
suggestion lamp from amazon
Tremont Rust Pendant Light
Do you adopt industrial concept for the bedroom? This small chandelier should not be missed. Franklin Iron Works offers Tremont Rust Pendant Light that will complement your industrial bedroom. The light fixture that comes with 20 inch wide is sufficient to perform as additional illumination. Tremont pendant light is designed with round shade combined with iron bracket that makes it look sturdy. Regarding the appearance, this light fixture is also suitable for retro bedroom style.
Possini Euro Bretton Chandelier
At the time you believe light fixture must be able to elevate the beauty and value of the bedroom, Possini Euro Bretton should be on your bucket list. The small chandelier comes with adorable appearance, employing crystal pendants with dark round shade. The combination of crystal pendant with brushed nickel shade will be a nice focal point in the bedroom. This is a light fixture that will be suitable for modern or contemporary bedroom style. Designed in perfect size with 22 inch of width, the fixture will not look too much.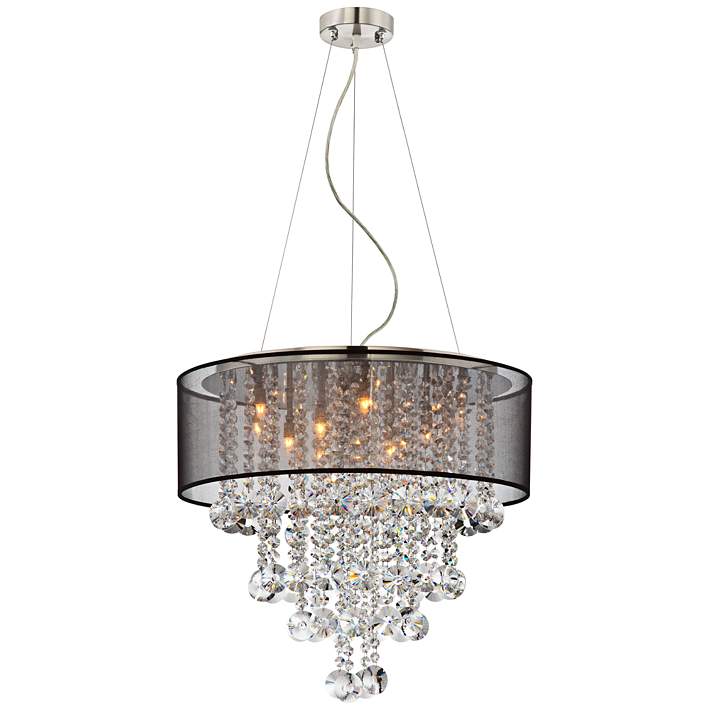 Beloit Clear Crystal 4-Light
It cannot be denied chandelier evokes glamor nuance to any room. At the time you prefer luxury light fixture to complement the bedroom, Beloit chandelier will meet your requirements. This 20 inch chandelier is designed with luxury clear crystals, making it a perfect focal point of modern bedroom. Beloit wide crystal also comes with 4-light that serve sufficient illumination to the room. Overall, this is small chandelier for bedroom that should not be missed in case you wish to evoke luxury nuance.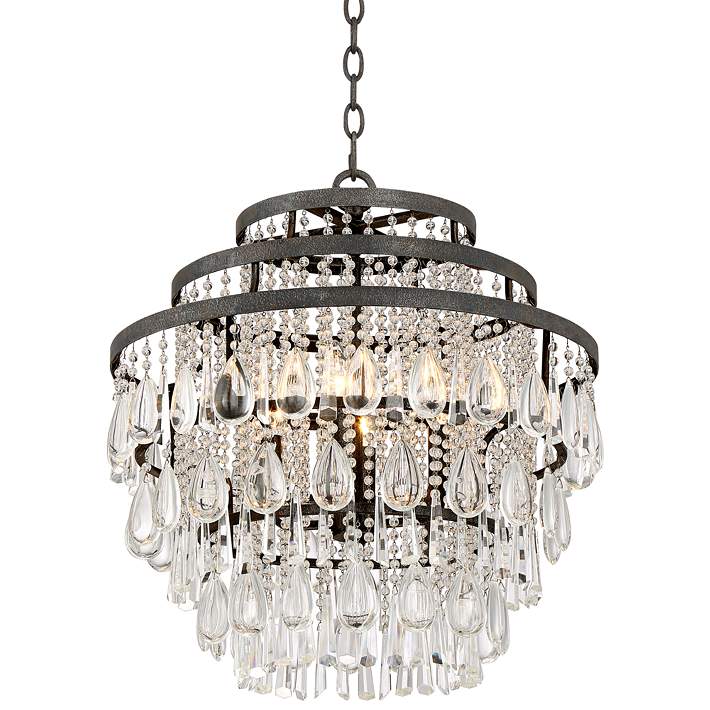 Wohlfurst Bronze Crystal Pendant Light
Having a luxury pendant light is a thing. Your private room deserves the best furniture and Wohlfurst bronze crystal pendant light will do. This is an answer to your wish of pendant light that will bring beauty as well as value to the bedroom. This round chandelier employs crystal pendant combined with bronze frame. When you turn it on, the chandelier provides magnificent illumination. Wohlfurst chandelier works well for your modern bedroom.
Overall, your bedroom deserves the best furniture to define your style. Chandelier is never too much for those who need extra appearance inside the room. Have you chosen suitable chandelier that will work best for bedroom? The recommendation should be taken into your consideration. Small chandelier for bedroom above is definitely perfect options to complement any concept. Choose one that suits the style of your bedroom, so chandelier will do its work optimally.