Chaise sofas not only provides comfort and functionality but also serves as a striking focal point that can define the entire ambiance of your space. In this exploration of "19 Best Chaise Sofa Ideas for Elegant Living Room Design," we delve into a diverse array of styles, from classic to modern, rustic to glamorous, each thoughtfully chosen to infuse an air of sophistication into your living space.
Join us as we uncover the art of combining form and function, color and texture, to create living rooms that exude timeless elegance and personalized charm. Whether you're drawn to the regal allure of velvet, the clean lines of modern designs, or the cozy embrace of rustic aesthetics, you're sure to find inspiration that resonates with your vision of an elegant living room.
1. Classic Elegance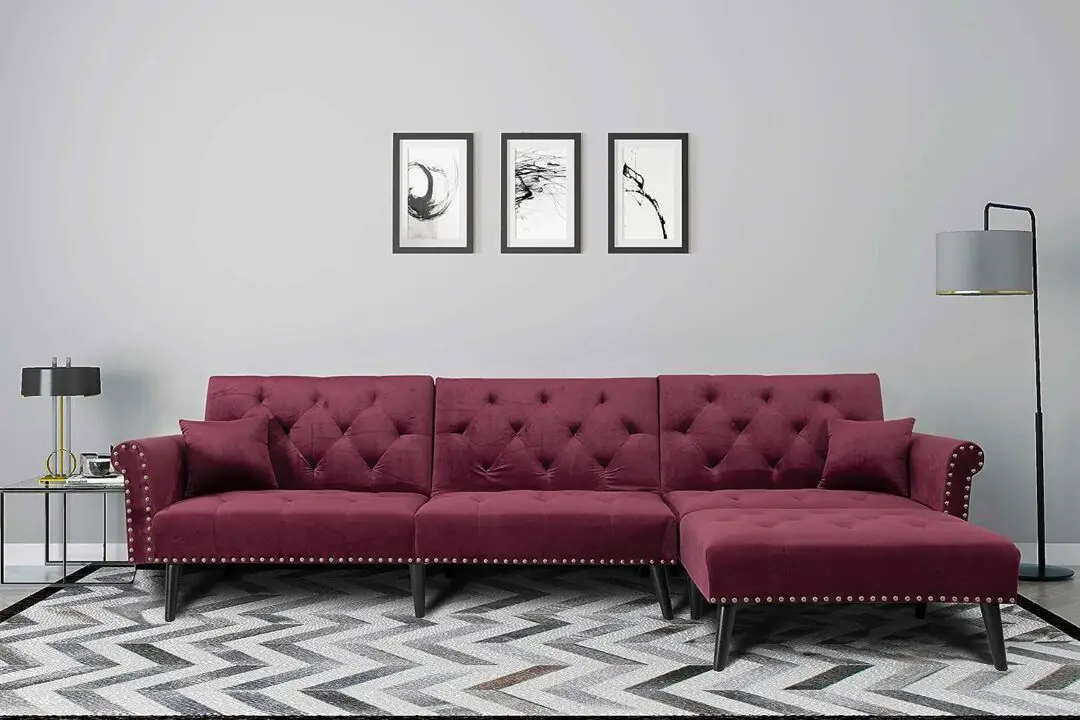 A tufted, velvet chaise sofa in deep wine-red adds a touch of classic elegance to the room. The rich color and button-tufted detailing create a luxurious atmosphere.
2. Modern Chic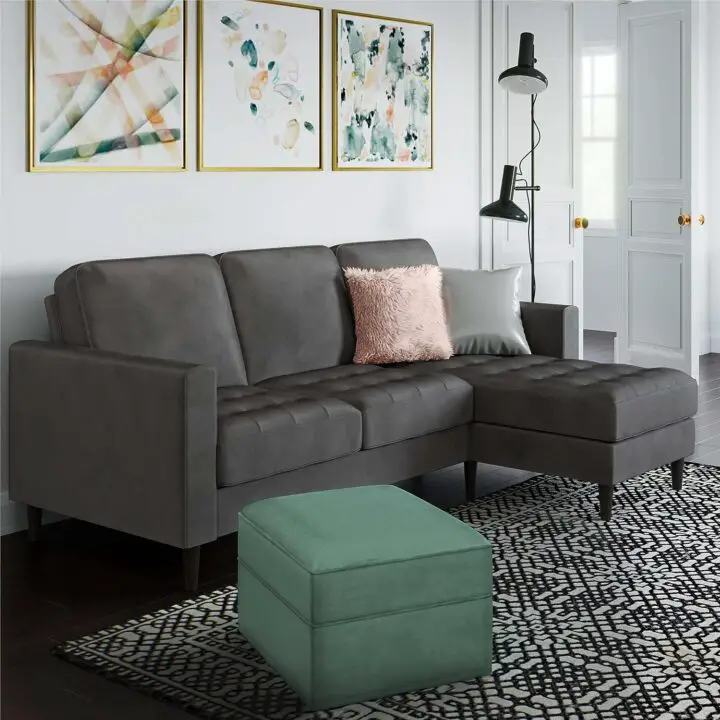 Opt for a sleek, minimalist chaise sofa with clean lines and metallic accents. This design choice exudes modern chic and complements a contemporary living room.
$409.99
3. French Country Charm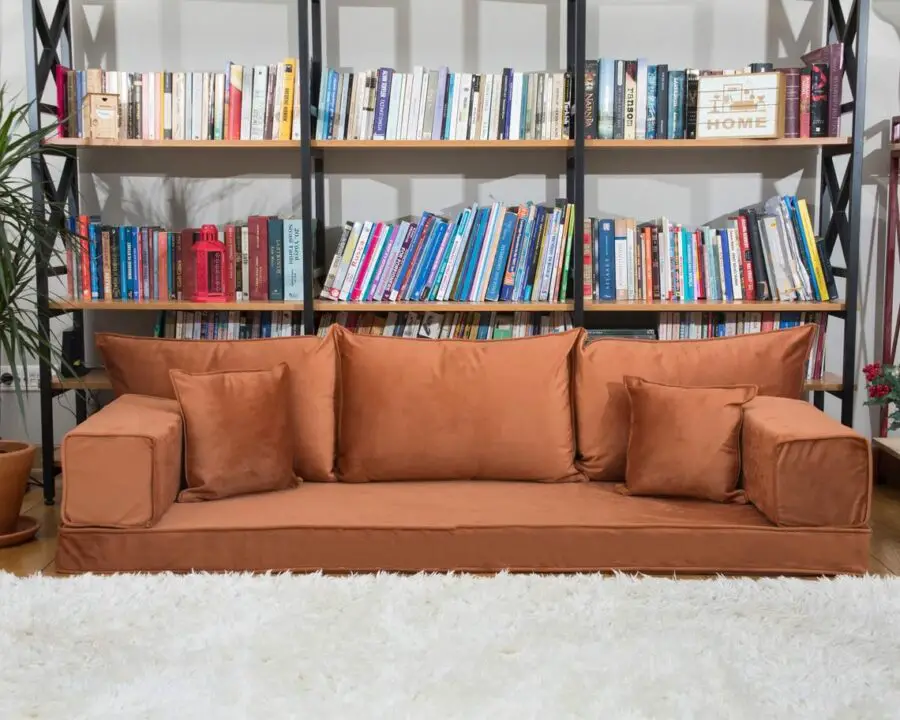 Incorporate a chaise sofa with elegant brown upholstery and a distressed frame. This brings a charming French country vibe, perfect for a cozy and welcoming space.
4. Eclectic Fusion
Combine a chaise sofa in a vibrant, patterned fabric with an assortment of textured cushions. The mix of colors and textures adds an eclectic flair to the room.
$419.99
Read also:
5. Regal Velvet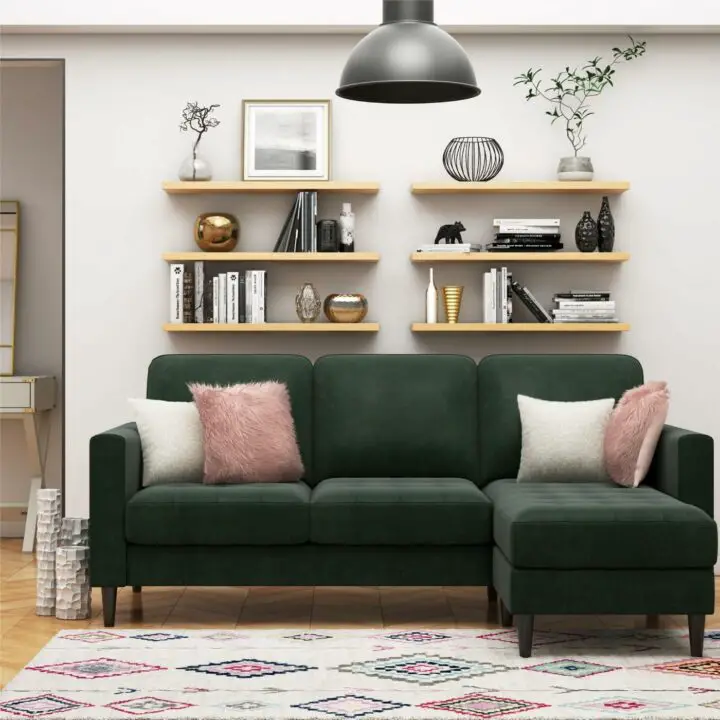 Choose a deep green velvet chaise sofa with dark green trimmings. This royal combination creates an opulent focal point, ideal for a sophisticated living room.
$559.00
6. Mid-Century Marvel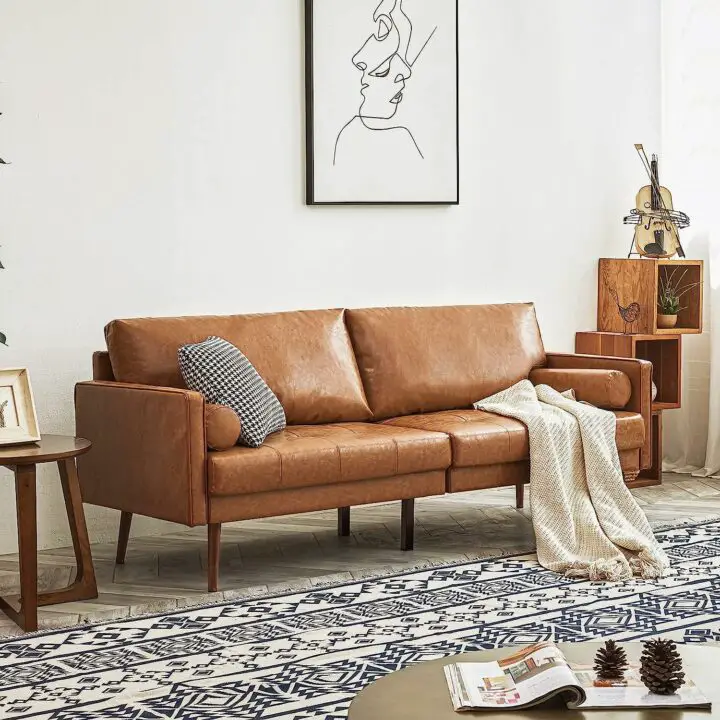 Opt for a chaise sofa with tapered wooden legs and a low-profile design. This mid-century piece adds a retro touch and pairs well with both vintage and modern elements.
$399.99
7. Coastal Retreat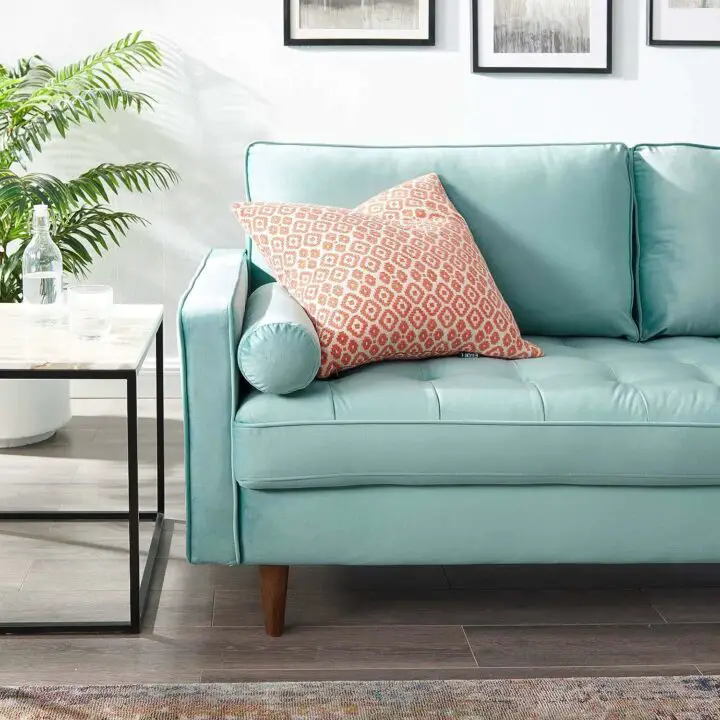 Select a light-toned chaise sofa with striped upholstery to evoke a coastal vibe. Incorporate beach-themed accents and calming hues for a serene living room.
$409.99
8. Rustic Comfort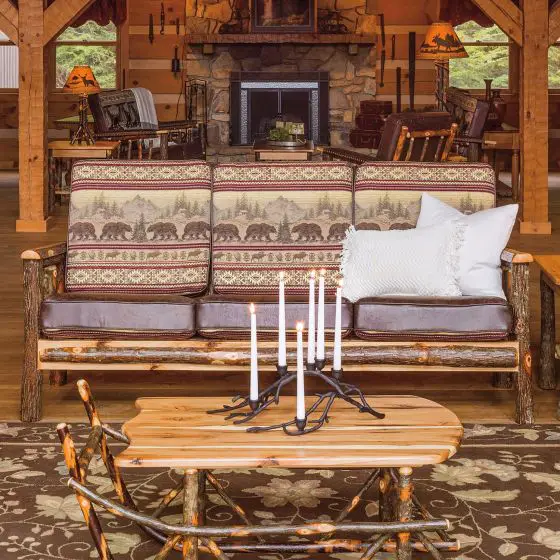 Integrate a leather chaise sofa with distressed stitching and wooden accents. This rustic choice offers a cozy and welcoming atmosphere, perfect for a cabin-inspired space.
$2149
9. Art Deco Inspiration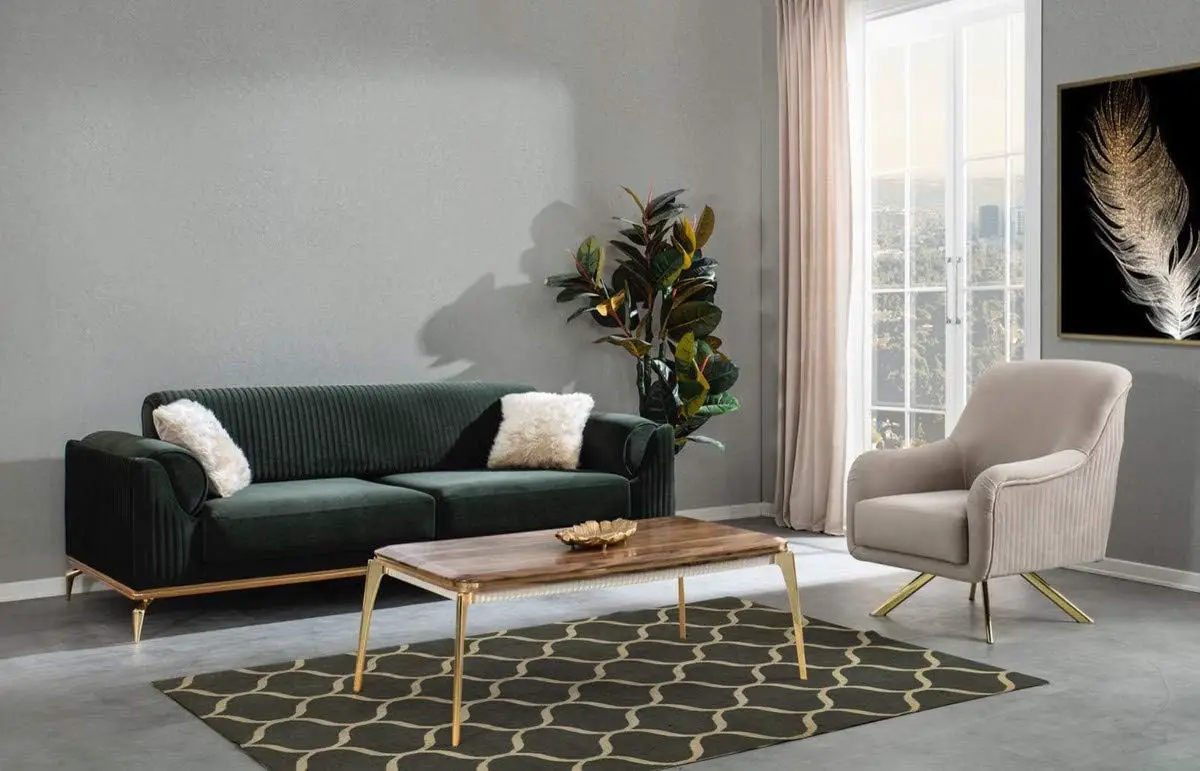 Consider a chaise sofa with geometric patterns and metallic accents. The Art Deco influence adds a touch of glamour and sophistication to the room.
10. Neutral Elegance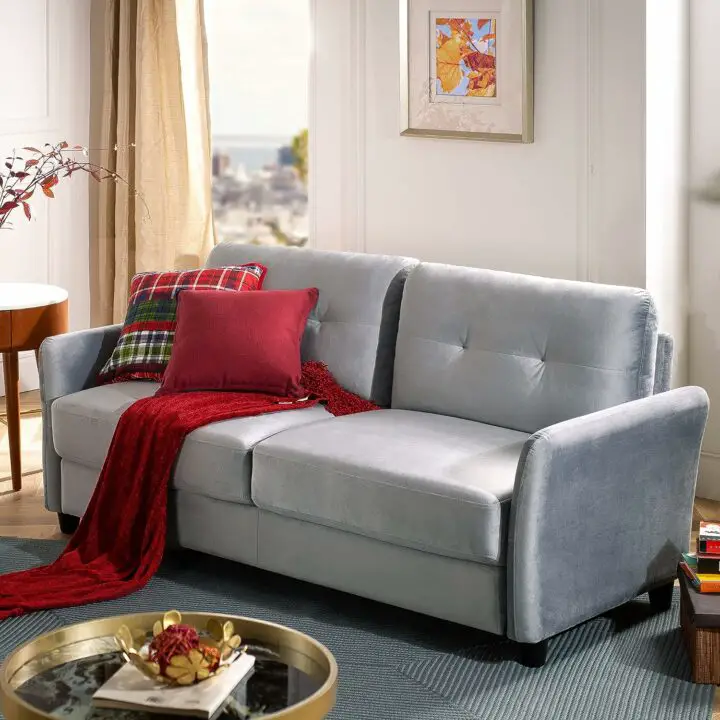 Opt for a beige linen chaise sofa with button detailing. This neutral piece acts as a versatile canvas, allowing you to experiment with various decor elements.
$640.90
11. Industrial Fusion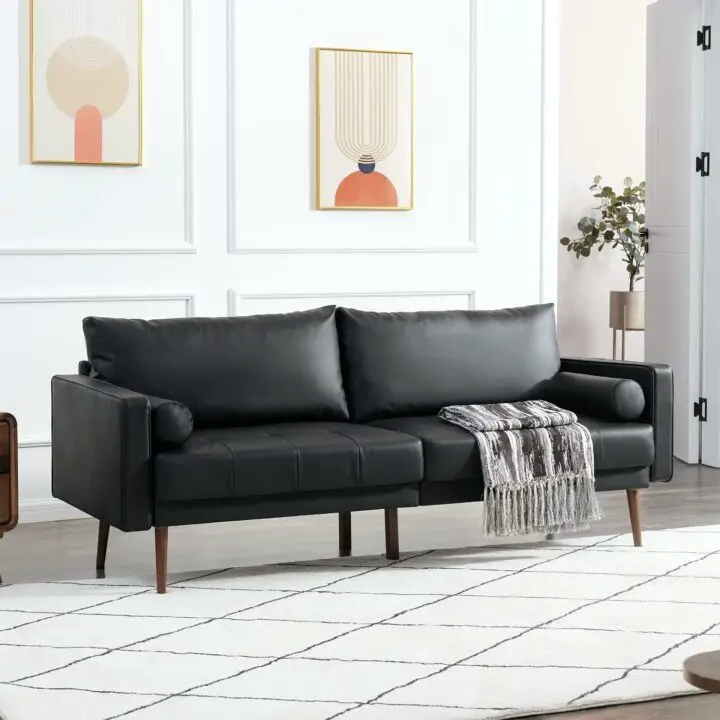 Choose a leather chaise sofa with exposed metal framing. This industrial-inspired design pairs well with brick walls and raw, edgy accents.
$399.99
12. Glamorous Gold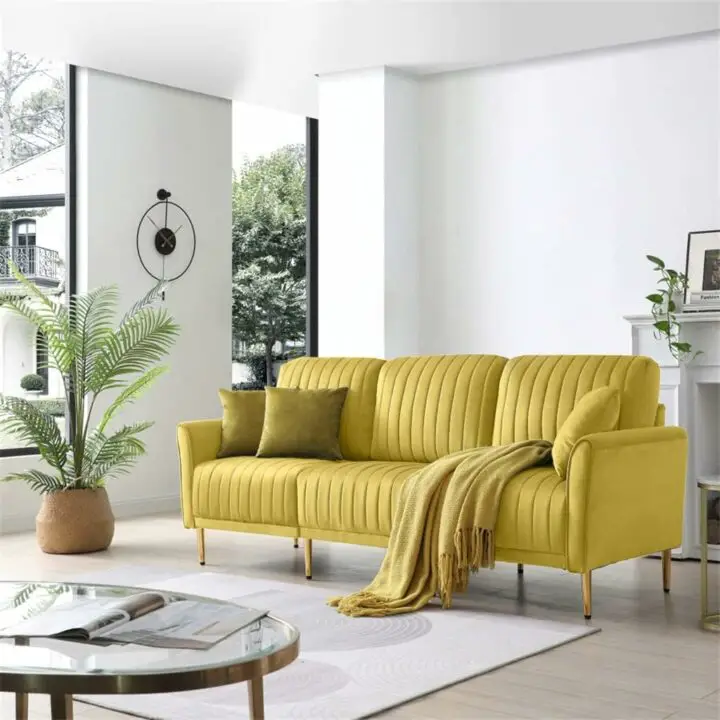 Incorporate a chaise sofa in plush white fabric with gold-finished legs. This glamorous piece exudes luxury and pairs beautifully with mirrored furniture.
$28,907.20
13. Nature-Inspired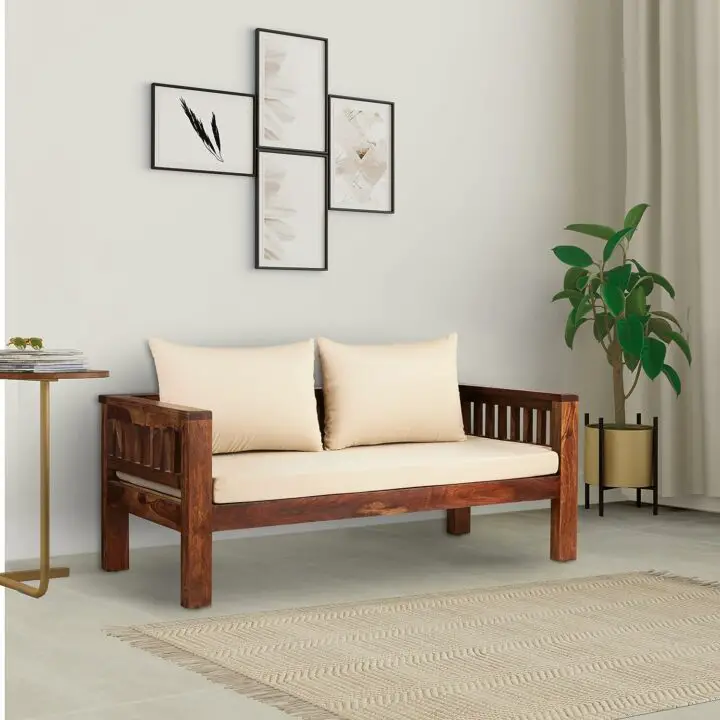 Select a chaise sofa in earthy tones and organic patterns. Add potted plants and natural textures to create a seamless connection to the outdoors.
₹9,999
14. Timeless Leather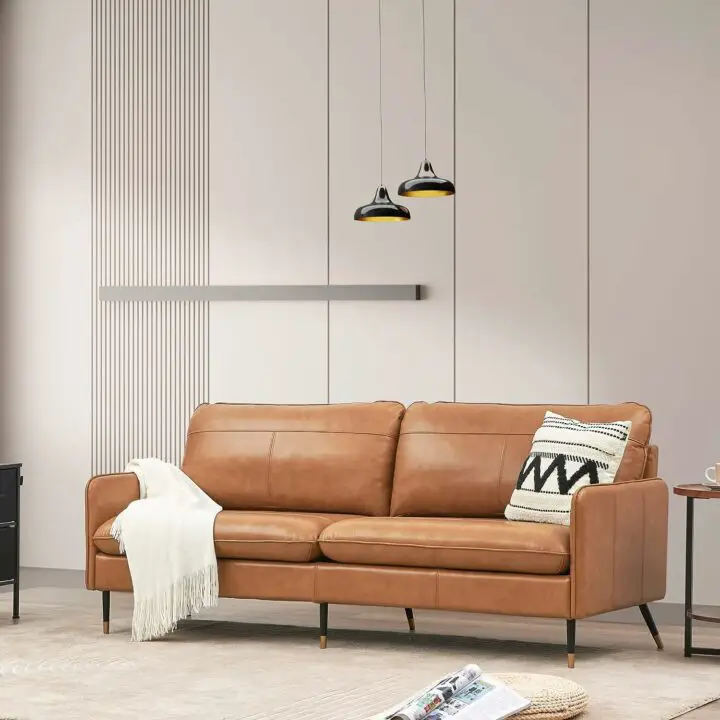 Invest in a dark brown leather chaise sofa with button tufting. This timeless choice offers durability and a touch of sophistication to any living room.
$949.00
15. Monochromatic Magic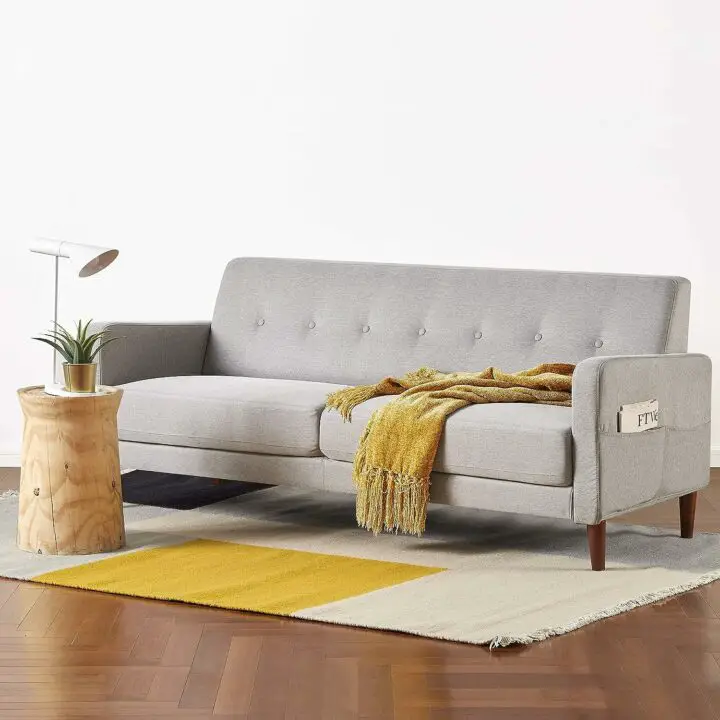 Opt for a chaise sofa in a shade that matches your wall color. This monochromatic approach creates a harmonious and visually soothing space.
$539.97
16. Velvet Luxury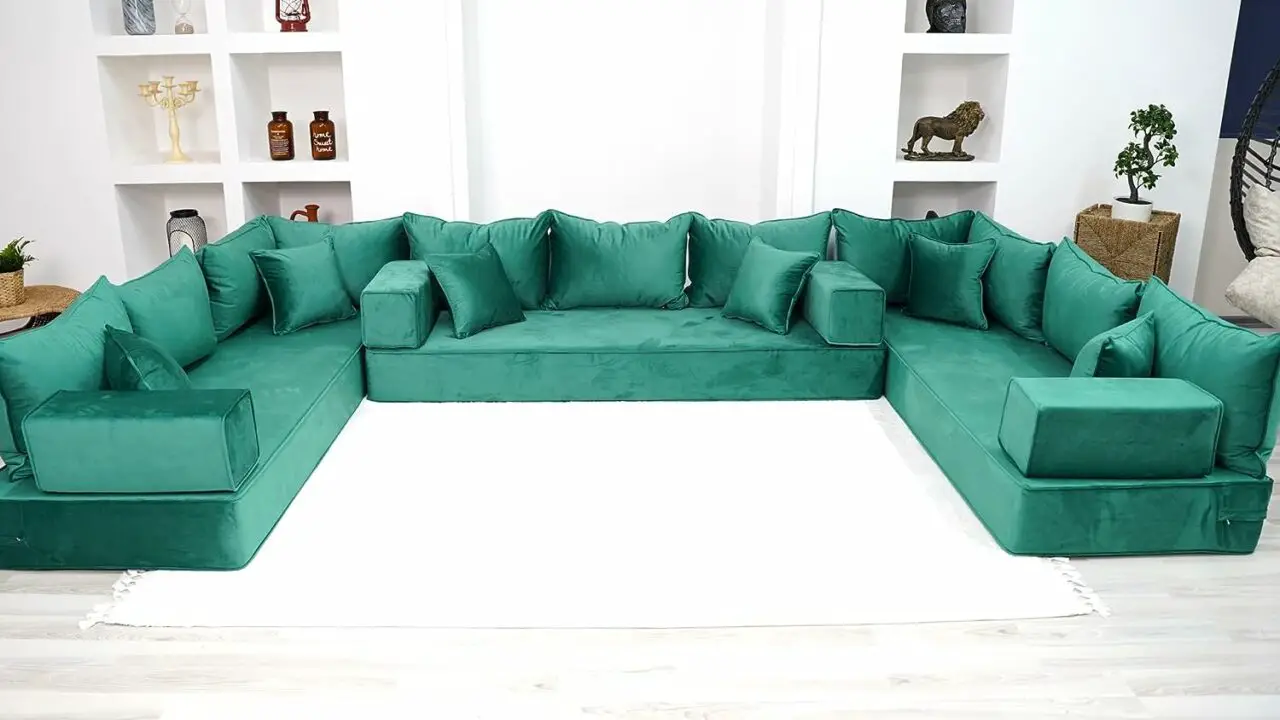 Choose a plush velvet chaise sofa in emerald green. The richness of the fabric combined with this bold color creates an undeniable sense of luxury.
17. Playful Patterns
Incorporate a chaise sofa with bold and colorful patterns. This playful design choice adds energy and character to the living room.
€31.34
18. Feminine Grace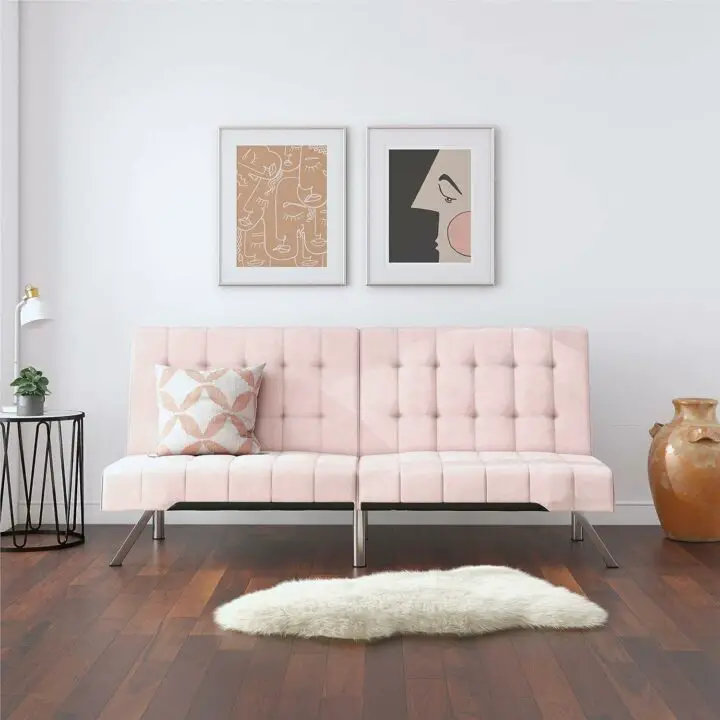 Select a chaise sofa in soft blush pink with curved lines and delicate legs. This feminine piece sets a graceful tone and works well with floral accents.
$520.95
19. Transitional Elegance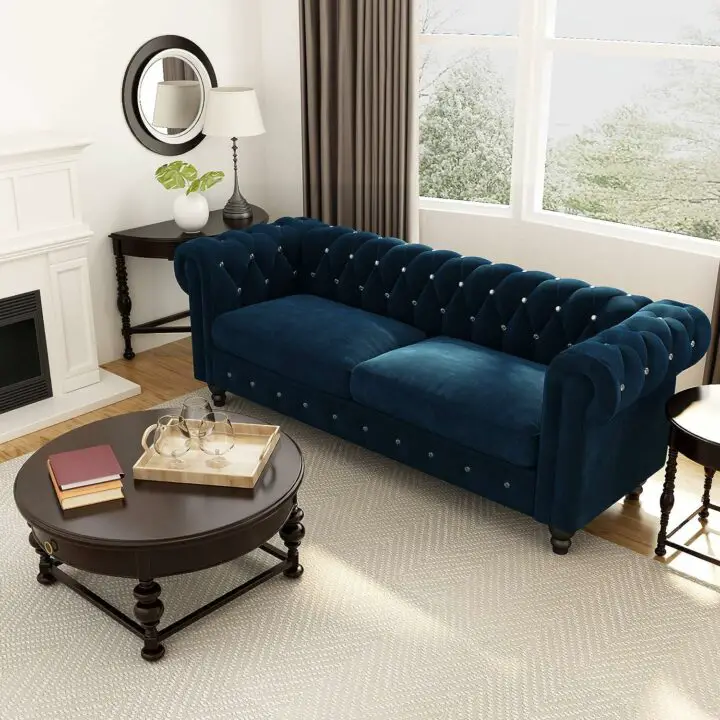 Opt for a chaise sofa that combines traditional elements like rolled arms with contemporary features like a dark color palette. This transitional piece offers timeless elegance with a modern twist.
$843.99
In Conclusion

The journey through these 19 best chaise sofa ideas for elegant living room design has been an exploration of the artistry behind creating a space that seamlessly marries comfort and sophistication. From the classic allure of tufted velvet to the sleek lines of modern chic, each design choice has the power to transform your living room into a haven of elegance.
These carefully curated ideas encompass a spectrum of styles, catering to various preferences and sensibilities. Whether you're drawn to the regal charm of rich colors and intricate detailing, or the understated beauty of minimalist forms, there's a chaise sofa idea that resonates with your vision of a refined living space.
Through the interplay of textures, colors, and shapes, these chaise sofa concepts exemplify the potential to craft living rooms that transcend mere functionality and become expressions of personal taste and style. By harnessing the design possibilities that chaise sofas offer, you can achieve living spaces that not only impress but also embrace you with a sense of luxury and comfort.
Ultimately, the beauty of these ideas lies in their adaptability – each one can be tailored to your unique preferences, allowing you to infuse your living room with the elegance that speaks to you. Whether you're aiming for a traditional ambiance or a contemporary haven, the chaise sofa serves as a versatile canvas upon which to paint your vision of an elegant living space.