Tourist attractions are places or things that people visit while on vacation or leisure travel. They can include natural landmarks and sites, cultural and historical sites, theme parks, museums, zoos, aquariums, and other types of entertainment venues.
Many tourist attractions are designed to be visually appealing and offer an opportunity for visitors to learn something new or have an enjoyable experience. They are generally considered to be a key part of the tourism industry, as they help to draw visitors to a particular area and contribute to the local economy.
Tourism can bring many benefits to a community.
Some of the main benefits include:
Economic benefits: Tourism can generate significant revenue for a community through the spending of tourists on hotels, restaurants, transportation, and other goods and services. It can also create jobs in the hospitality and service sectors.
Cultural exchange: Tourism can expose a community to different cultures and ways of life, fostering understanding and appreciation for diversity.
Preservation of heritage: Tourism can help to preserve and promote a community's cultural and historical heritage, including landmarks, museums, and festivals.
Environmental benefits: Tourism can encourage conservation and sustainable development, promoting the protection of natural resources and wildlife.
Education: Tourism can provide educational opportunities, such as learning about different cultures and historical events.
Social benefits: Tourism can promote social development by generating income, creating jobs and improving living standards in the local communities.
Quality of life: tourism can be a source of entertainment, recreation and relaxation for the locals as well as visitors.
It's important to note that tourism can also have negative impacts on a community if not managed properly, such as over-crowding, pollution, and strain on local resources. It's important for communities to balance the benefits and drawbacks of tourism and plan for sustainable tourism development.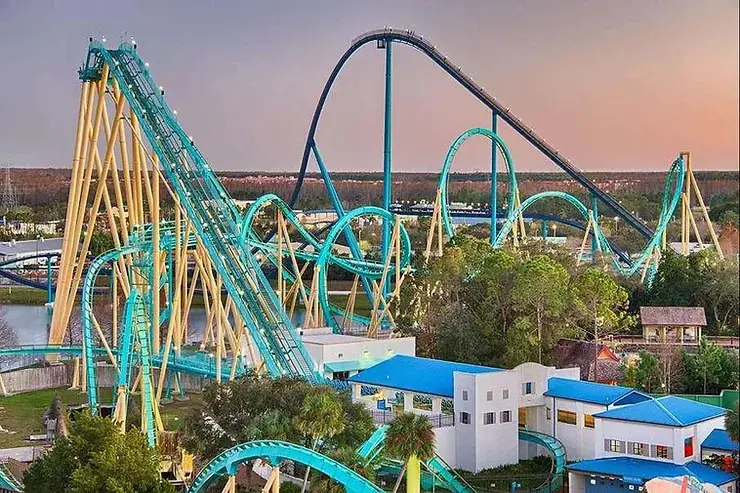 30 Tourist Attractions in Florida
Walt Disney World Resort
Universal Studios Florida
Miami Beach
Everglades National Park
Kennedy Space Center Visitor Complex
Busch Gardens Tampa Bay
The Florida Keys
Legoland Florida
SeaWorld Orlando
St. Augustine Historic District
The Wizarding World of Harry Potter at Universal Orlando Resort
Discovery Cove
Silver Springs State Park
Siesta Key Beach
The Florida Aquarium
The Florida Mall, one of the largest malls in the state, located in Orlando
The Holy Land Experience, a Christian-themed park in Orlando
The Tampa Bay History Center, which tells the history of the Tampa Bay area
The Ernest Hemingway Home and Museum in Key West, which was the home of the famous author for over ten years
The Gulf Islands National Seashore, a collection of barrier islands that offers outdoor activities like hiking, swimming, and camping
The Ringling Museum of Art in Sarasota, which features a large collection of American art and circus artifacts
The Miami Art Museum, which has a wide collection of contemporary art from the Americas
The John and Mable Ringling Museum of Art in Sarasota
The Naples Botanical Garden
The Miami Seaquarium
The Gatorland
The Clearwater Marine Aquarium
The Saint Augustine Lighthouse & Maritime Museum
The Vizcaya Museum and Gardens
The Coral Castle Museum
In conclusion,
tourist attractions are a vital part of the tourism industry, as they provide visitors with an opportunity to experience and learn about new places and cultures.
read also: How to Make a Rock Garden – 47 Beautiful Garden Ideas You'll Love
They can bring many benefits to a community, including economic growth, cultural exchange, preservation of heritage, environmental protection, education, and improved quality of life.
However, it's important for communities to manage tourism in a sustainable way to minimize negative impacts and ensure long-term benefits. Overall, tourist attractions play a significant role in shaping people's perception of a place and making their trip memorable.
In addition to the benefits mentioned earlier, tourist attractions can also have a positive impact on the local community by promoting local businesses and artisans, supporting local initiatives and cultural events, and generating income through entrance fees, merchandise sales, and souvenirs.
read also:
Tourist attractions also play an important role in destination marketing. They can be used to promote a destination through advertising, social media, and other channels, and can be leveraged to attract different types of travelers, such as families, adventure seekers, history buffs, and more.
Another important aspect of tourist attractions is accessibility. Having accessible and inclusive tourist attractions can help to attract a wide range of visitors and make the destination more attractive to all. This includes providing accessible infrastructure and services such as wheelchair ramps, accessible restrooms, and audio guides, as well as providing information in different languages and having staff who are trained to assist visitors with special needs.
In addition, many tourist attractions are now investing in technology to enhance the visitors' experience, such as using augmented reality, virtual reality, and interactive exhibits to make the experience more engaging, educational, and memorable.
It's worth noting that the tourism industry and travel trends are constantly evolving, so tourist attractions should also be adaptable to changing circumstances and be innovative in order to stay relevant and attract visitors.