Black Living Room – Many homeowners might think a black room tends to be a gloomy basement or dreary unused room.
However, you might be wrong in this matter.
A black living room currently has its moment,
and by decorating it in the proper method, you could have a living area that's able to exude confidence,
elegance, and sophistication.
Also, it can be the coziest room you have at home.
Whether you want to create a statement to your wall or simply need to enhance the look of your space,
below are the best black living area decor ideas you can implement into your room.
5

Black

Living Room

Design Inspirations
Paint the entire living room black
If you think a statement wall is not up to your liking, go all out and paint the entire living room black,
including the fireplace and built-in components.
It will add a moody element to your living room,
making it great to snuggle up on a cold night in front of the burning fireplace.
Also, use matte black paint on some surfaces to upgrade the look of your outdated room.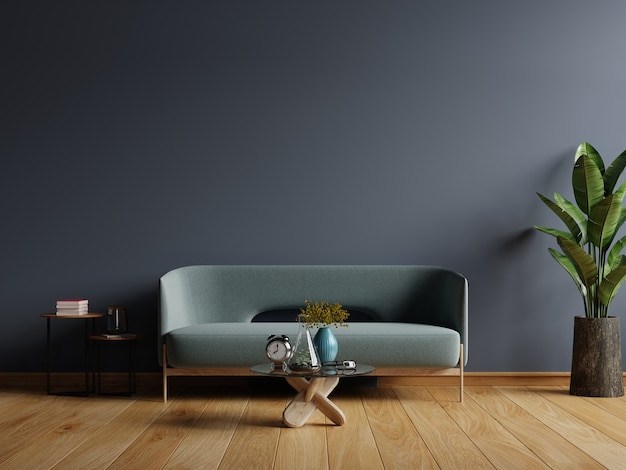 More intimate with a black accent wall
A neutral color with a dark hue like black will make a good option for your living room walls if you want to make your large room feel a little more comfortable.
Painting your wall black will make a large room feel smaller.
If your room has some decorative elements,
such as exposed brick or industrial-style windows, they will look more stand out thanks to the black accent wall.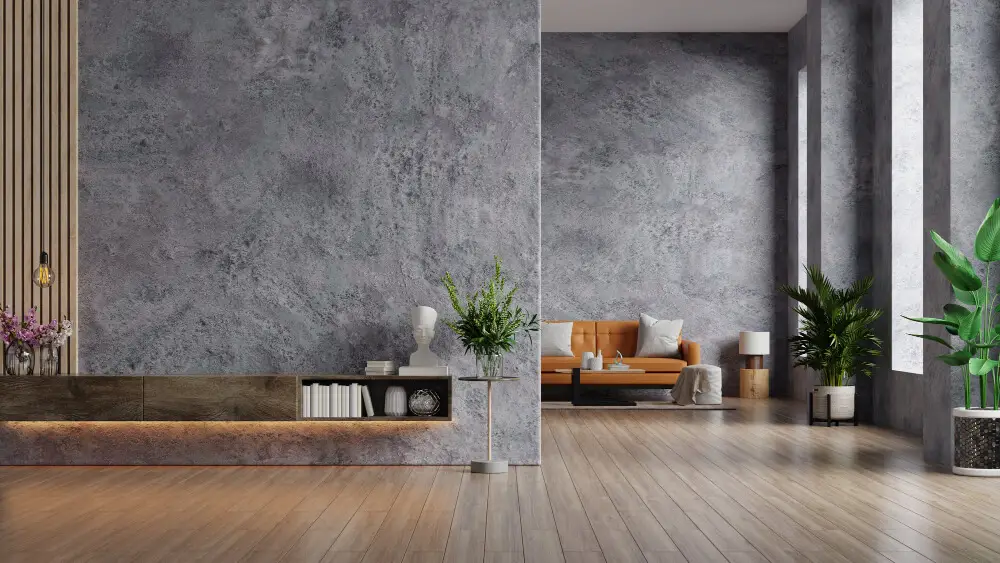 read also:
Dark grey paint to create a softer look
Applying pure black paint to your living room walls can sometimes look a little too harsh,
particularly if there's not enough lighting in the room.
Therefore, it would be best to opt for a dark color with softer shades, such as dark grey.
Painting the entire walls in dark grey and also the ceiling will make the room feel warmer,
like a vibe of a modern farmhouse.
Decorating the room with items in stark black color and placing furniture in a soft finish will create harmony.
Brown and black combination
Essentially, pairing a black living room with some architectural elements in brown is a big no-no.
However, when it is done correctly, it can be very effective.
A darker black color will usually make your living room feel a little cold,
so adding some furnishings in brown color can help to warm it up.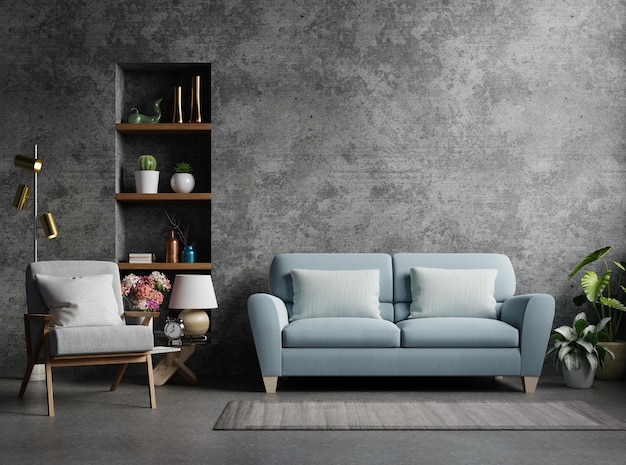 Black living room with modern furniture
Suppose you want to create a more dramatic and contemporary feel for your living area.
In that case,
it's recommended to choose slim-line and sculptural furniture to enhance the vibe of drama in your dark living room.
Contemporary furniture fits well in your black living room as it provides a pleasant contrast to the room's conventional design.
Another great tip you can incorporate is to use light colors for the floors.
If you have hardwood flooring, simply paint it in a lighter grey.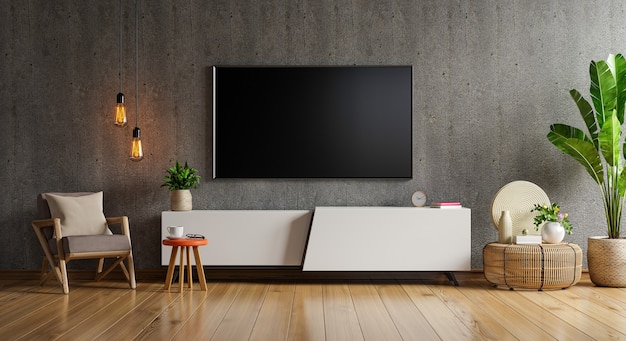 More Black Living Room Ideas –

More Inspiration
Beautiful and Elegant Living room Design