Front Yard No Grass Ideas – Even though a [highlight color="yellow"]gorgeous lawn is surely a lovely sight for anyone[/highlight],
A front yard with no grass is a landscaping design where the front yard does not include a traditional lawn made up of grass. This type of design may use alternative materials such as stones, gravel, mulch, or plants to create a more unique and low-maintenance landscape. Front yard no grass designs are becoming increasingly popular due to their ease of maintenance, water conservation, and aesthetic appeal.
this landscaping option leaves you with plenty of water, requirements and a high chemical runoff issue contribution. There are a lot of reasons you may want to opt for other alternatives to plan and design your yard. These front yard ideas no grass will provide you ways to conserve water and save your water bill, as well as reducing the needs for pest control and chemical fertilizers. They can be just as exciting and just as scenic as lawn even without all the greens.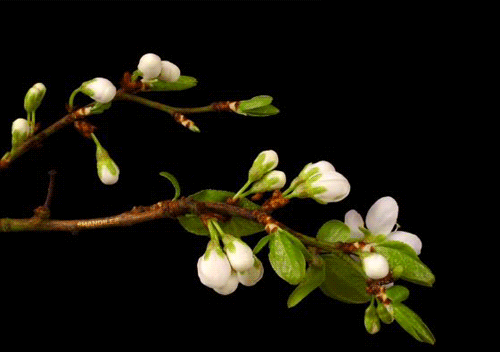 | Pros | Cons |
| --- | --- |
| 1. Low maintenance: No need to mow, water, or fertilize grass regularly. | 1. Limited play area: If you have children or pets who enjoy playing on grass, a no grass front yard may not provide a suitable space. |
| 2. Water conservation: Eliminating grass reduces water consumption and promotes environmental sustainability. | 2. Visual impact: Some people prefer the lush green appearance of a well-maintained lawn and may find a no grass front yard less appealing. |
| 3. Versatility: Without grass, you have more design options to create unique and visually interesting landscapes. | 3. Increased heat: Grass helps to cool the surrounding area, and a no grass front yard may result in higher temperatures, especially during hot seasons. |
| 4. Lower maintenance costs: With no grass to care for, you can save money on lawn care equipment, fertilizers, and other maintenance expenses. | 4. Weed control: Without grass, weeds may have more space to grow, requiring more effort to control them effectively. |
| 5. Reduced allergies: Grass allergies can be a concern for some individuals, and a no grass front yard eliminates this potential issue. | 5. Increased dust: A front yard without grass may be more prone to dust and dirt, which can require more frequent cleaning. |
| 6. Creative landscaping: Without the constraints of a grass lawn, you can explore various landscaping options, such as gardens, pathways, raised planters, or hardscaping features. | 6. Soil erosion: Grass plays a vital role in preventing soil erosion, and a no grass front yard may be more susceptible to erosion during heavy rain or wind events. |
| 7. Environmentally friendly: By reducing or eliminating the use of pesticides and fertilizers, a no grass front yard contributes to a healthier ecosystem. | 7. Noise reduction: A grass lawn can help absorb sound, and without it, there may be increased noise levels from nearby streets or neighbors. |
| 8. Enhanced curb appeal: A creatively designed no grass front yard can boost the aesthetic appeal and increase the value of your home. | 8. Limited functionality: A grass lawn can provide space for recreational activities, picnics, or other outdoor events that may not be feasible in a no grass front yard. |
When implemented properly, those tiny stones can turn your yard to become more modern looking. Have permeable gravels placed on the main area and set the stones along the whole walkway. Gravel can absorb rainwater to the ground instead of letting them runoff. This is an easy transformation to do in any large or tiny house.
Gravel and stone can be excellent options for front yard landscaping ideas that don't involve grass. They offer a low-maintenance and aesthetically pleasing alternative to traditional lawns. Here are some key points to consider when planning a front yard design using gravel and stone: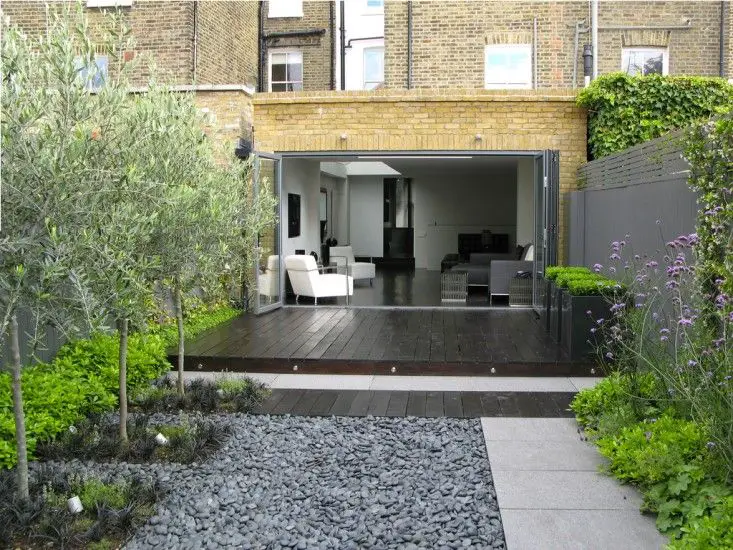 1. Gravel Types:
Gravel comes in various sizes and colors, allowing you to choose the one that suits your style and desired functionality. Some popular gravel options include pea gravel (small, rounded stones), crushed stone (angular stones), and river rock (smooth, rounded stones). Consider the visual effect you want to achieve and the purpose of the gravel (e.g., for pathways, driveways, or decorative areas) when selecting the type.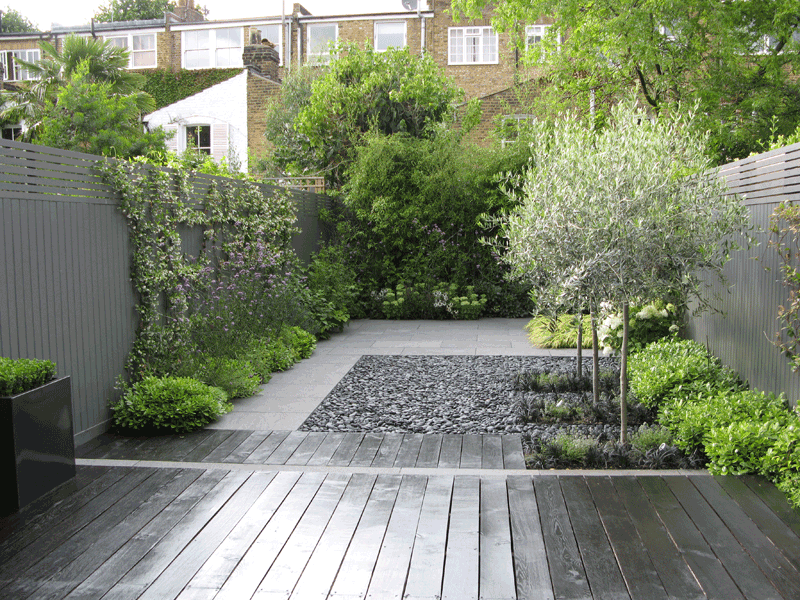 beautiful gravel and stone garden
2. Stone Options:
Incorporating stones into your front yard can add texture and visual interest. You can choose from a variety of stone types, such as flagstone, slate, or pavers. Stones can be used to create pathways, edging, or focal points in your landscape design.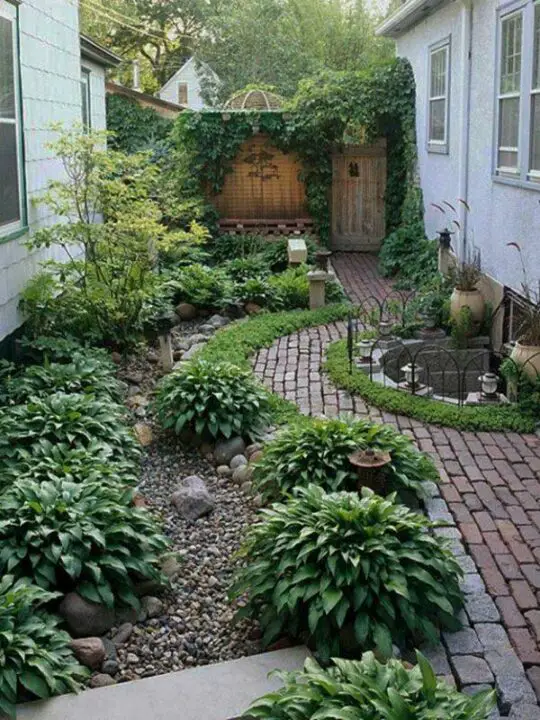 3. Pathways:
Designing pathways using gravel or stone can create an inviting and functional entryway to your home. You can opt for a traditional straight pathway or a more meandering one, depending on the overall design and available space. Use different materials, patterns, or colors to define the pathway and make it visually appealing.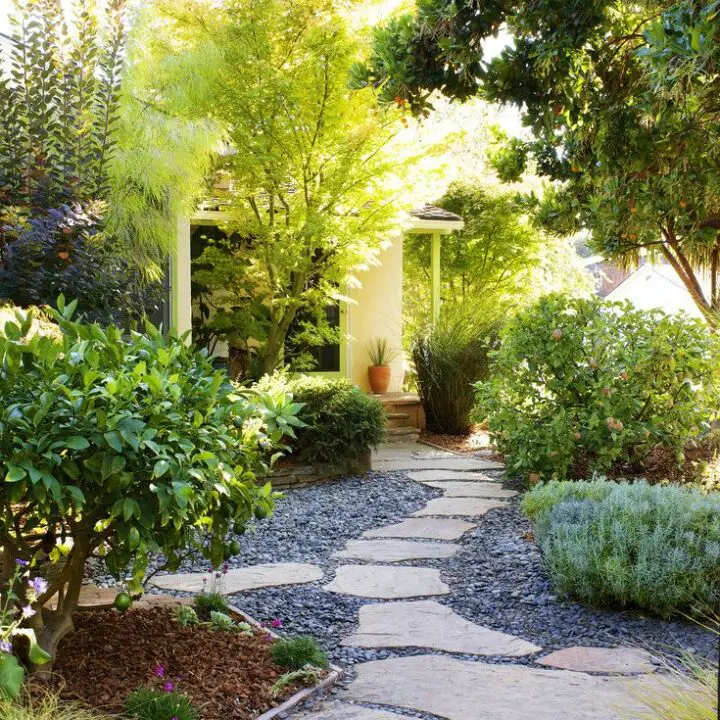 4. Edging:
Edging plays a crucial role in separating gravel or stone areas from other parts of your yard. It helps maintain the integrity of the design and prevents materials from spreading into unwanted areas. Consider using stones, bricks, or metal edging to create clean borders around your gravel or stone sections.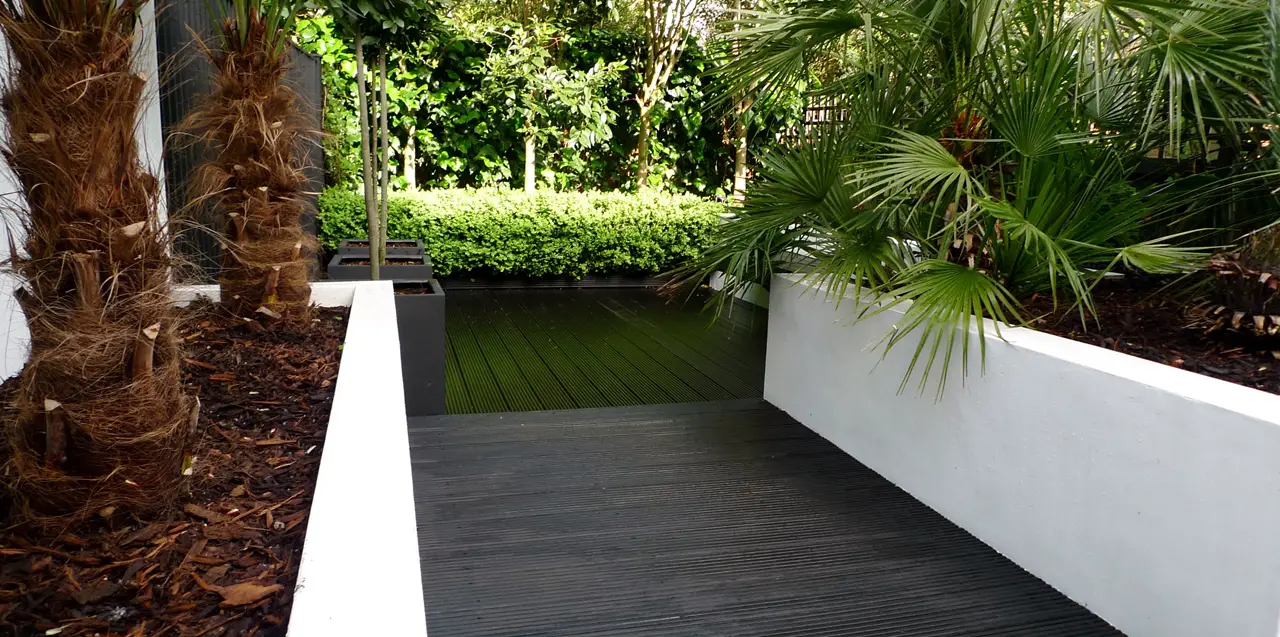 5. Focal Points and Features:
Incorporating focal points or features in your front yard can enhance the overall appeal. For example, you can create a small rock garden using boulders and smaller stones, or add decorative elements like statues, water features, or seating areas. These additions can add character and make your front yard more visually captivating.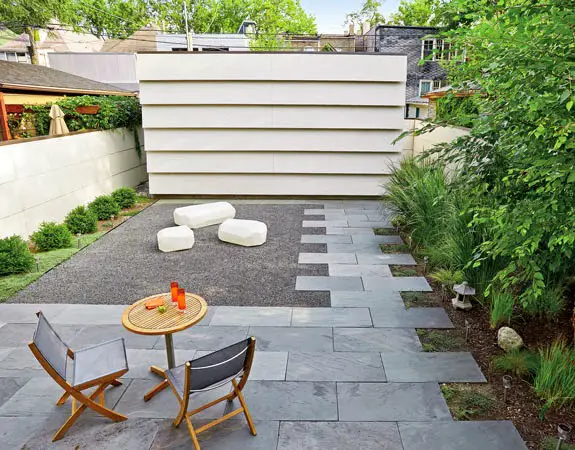 6. Planting Beds:
Even though you're avoiding grass, you can still incorporate plants into your gravel and stone design. Create planting beds or use container gardens to add greenery, flowers, and shrubs. Opt for low-maintenance plants that require minimal watering and upkeep, such as succulents, native plants, or drought-tolerant species.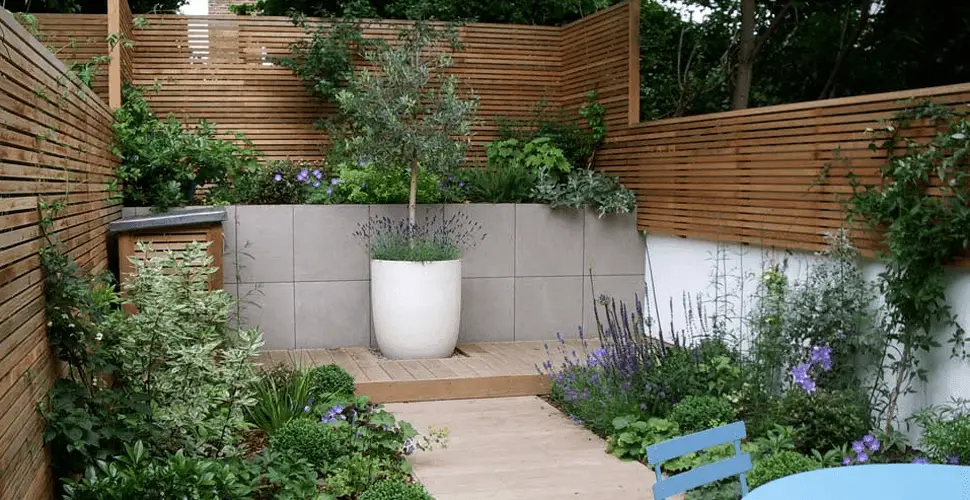 7. Drainage:
Proper drainage is crucial when using gravel or stone in your front yard. Ensure that the area is properly graded to prevent water pooling or erosion. Consider incorporating permeable materials or installing a French drain system if necessary to manage water runoff.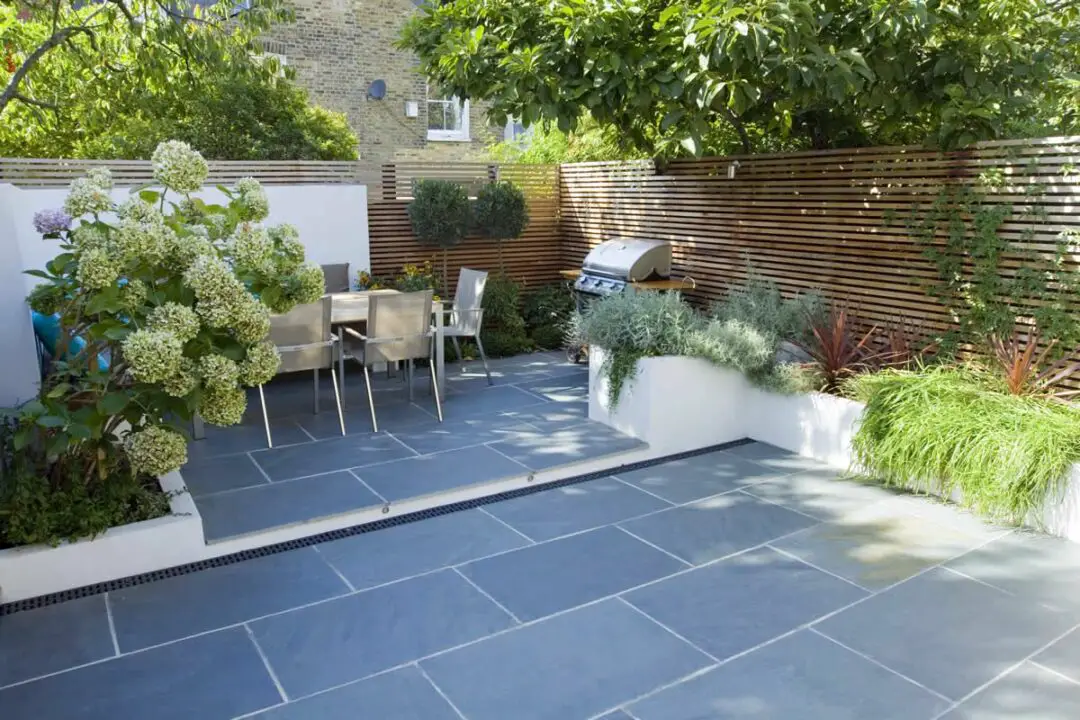 8. Maintenance:
One of the advantages of using gravel and stone is their low-maintenance nature. However, occasional upkeep is still required. Raking or leveling the gravel, removing weeds, and cleaning the stone surfaces can help keep your front yard looking tidy and well-maintained.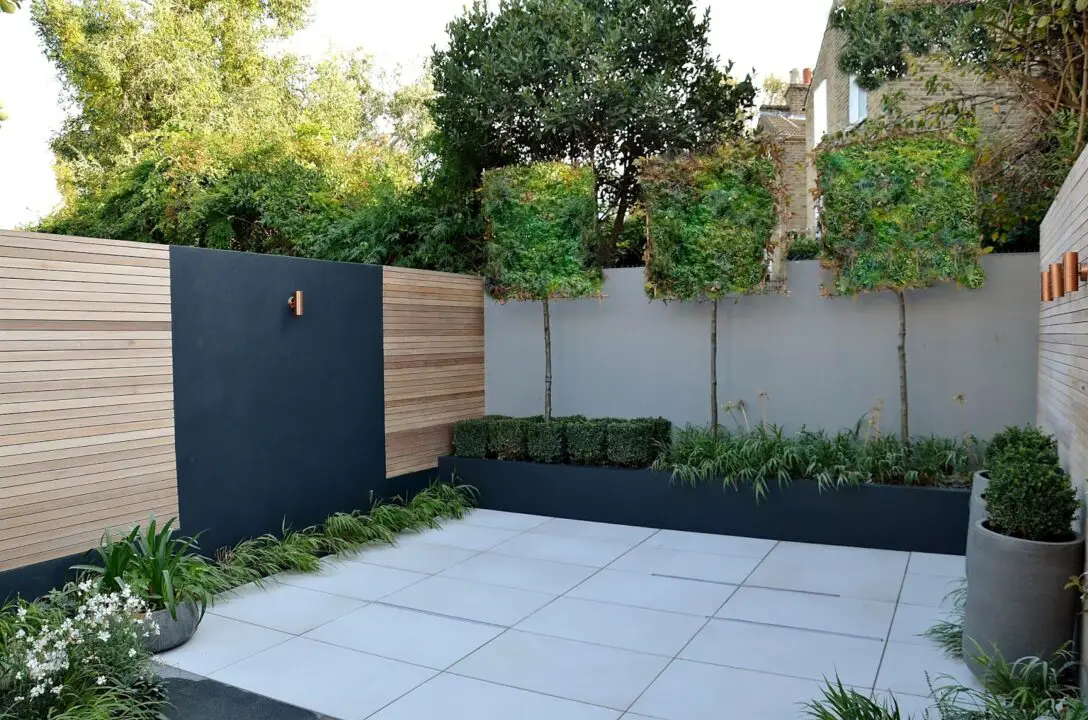 Remember to consider the overall style and theme of your home and neighborhood when designing your front yard. Pay attention to color coordination, balance, and the scale of elements to create a harmonious and visually appealing landscape using gravel and stone.
Read More:
beautiful garden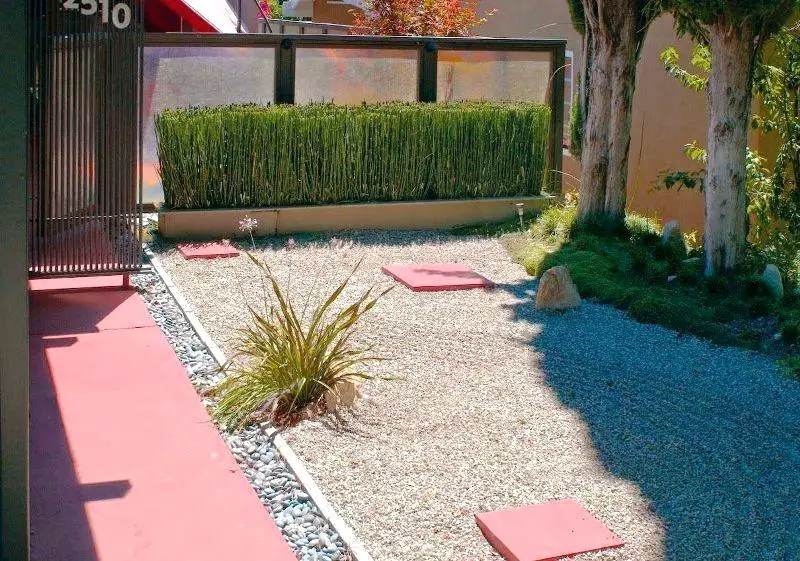 Front Yard Ideas No Grass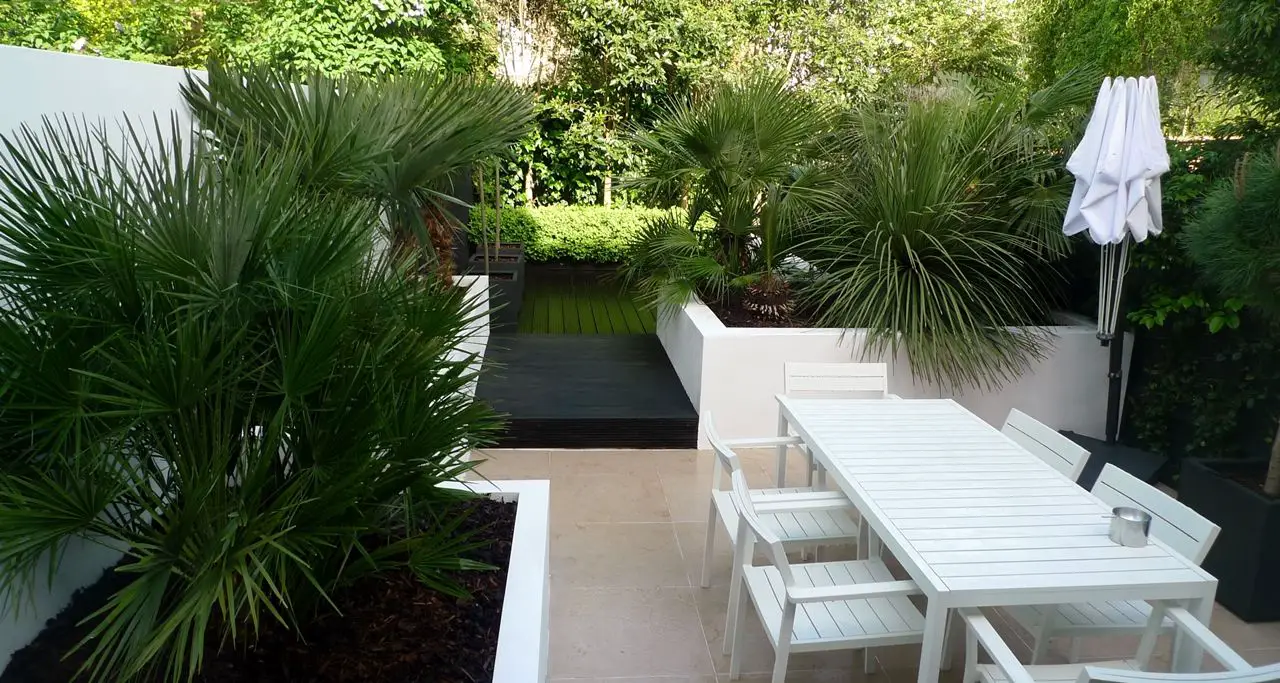 simple garden design ideas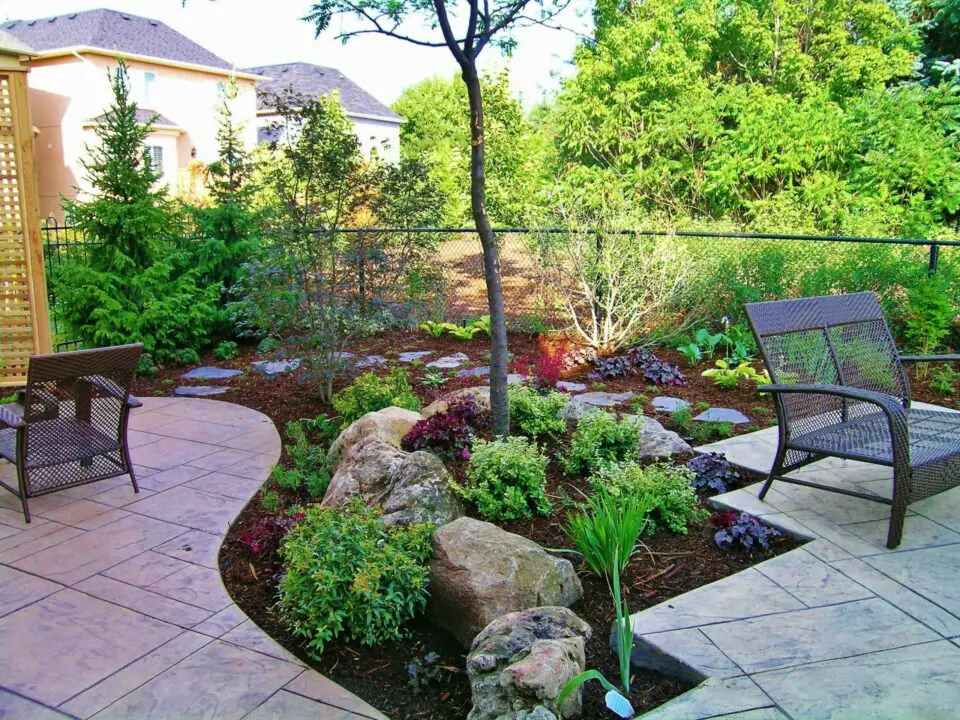 There are so many benefits when you choose to raised planters' garden of all front yard ideas no grass.
First, the need for weed and till is reduced because the plants are not sowed directly into the ground.
❤❤❤❤❤😊😊😊😊😊😊😊❤❤❤❤❤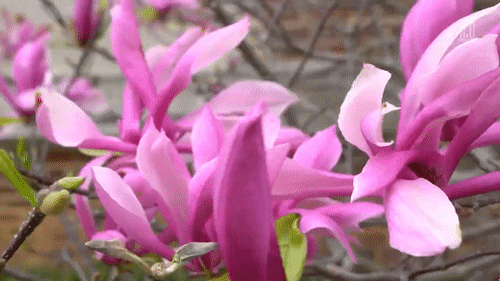 The water requirement is less than container gardens.These raised planters are suitable for vegetables, and different types of grasses.
Raised planters can be an excellent addition to your front yard landscaping design when you want to avoid grass. They provide a structured and organized space for planting flowers, shrubs, herbs, or even small trees. Here's a breakdown of the benefits and considerations when incorporating raised planters into your front yard: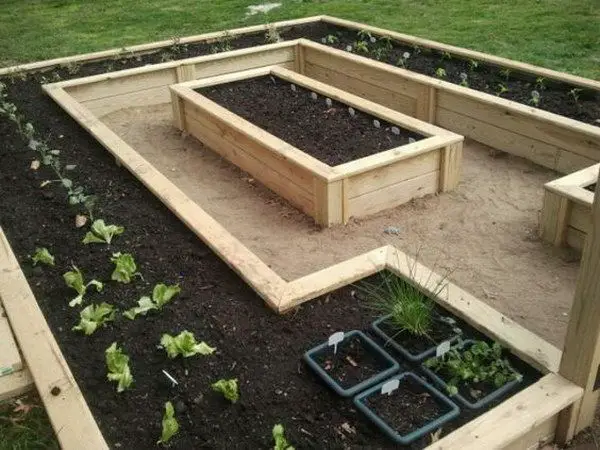 Functionality: Raised planters offer a practical solution for gardening in areas with poor soil quality or limited space. They provide better control over soil conditions, drainage, and nutrient levels, allowing you to create an ideal environment for your plants to thrive. With raised planters, you can easily cultivate a variety of plants and maintain them more efficiently.
Aesthetic Appeal: Raised planters can add visual interest and architectural elements to your front yard. They create height variations and layers, breaking up the monotony of a flat landscape. You can choose from various materials for the planter walls, such as wood, stone, bricks, or even composite materials, to match the style of your home and create a cohesive design.
Versatility: Raised planters offer flexibility in terms of design and plant selection. You can customize the size, shape, and height of the planters to fit your space and desired aesthetic. Additionally, you can mix and match different plants, flowers, and foliage to create a diverse and vibrant front yard landscape.
Accessibility: One of the advantages of raised planters is that they make gardening more accessible, especially for those with physical limitations. The elevated height reduces the need for bending or kneeling, making it easier to plant, tend, and harvest your garden. This accessibility can also be beneficial for children or older adults who enjoy gardening or spending time outdoors.
Weed and Pest Control: Raised planters help reduce weed growth compared to traditional ground-level planting beds. The defined boundaries and the barrier between the planter and the surrounding soil minimize the intrusion of weeds. Furthermore, you can implement additional measures, such as weed fabric or mulch, to further prevent weed growth. Raised planters also make it easier to spot and manage pests or diseases that may affect your plants.
Drainage and Irrigation: Proper drainage is essential for the health of your plants. Raised planters typically have better drainage systems compared to the surrounding soil, as they often incorporate drainage holes or a layer of gravel at the bottom. This allows excess water to drain effectively, preventing waterlogging and root rot. Additionally, you can install an irrigation system or water directly into the planters, making it easier to control the watering needs of your plants.
Maintenance: While raised planters can reduce some maintenance tasks associated with traditional gardens, they still require regular care. You'll need to water, fertilize, and prune your plants as needed. It's also important to periodically check the soil quality and replenish it with nutrients or organic matter. Additionally, inspect the planter walls for any signs of wear or damage, and perform necessary repairs to ensure their longevity.
When designing your front yard with raised planters, consider the overall layout and flow of the space. Determine the optimal placement of the planters to create an inviting and harmonious landscape. Coordinate the colors, materials, and plant selections with the architectural style of your home for a cohesive and visually appealing design.
Read More:
beautiful garden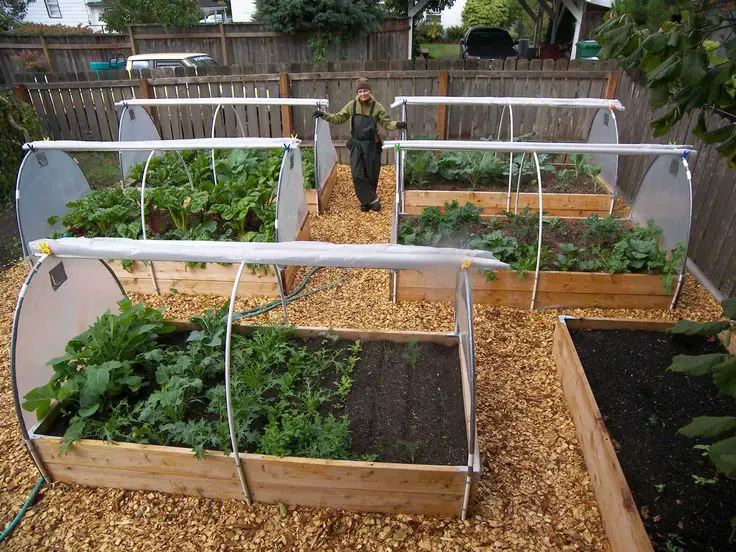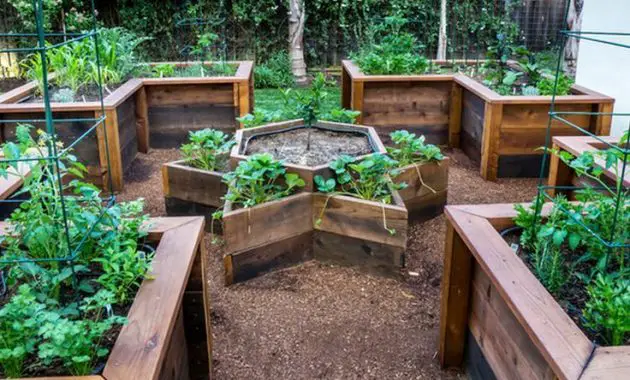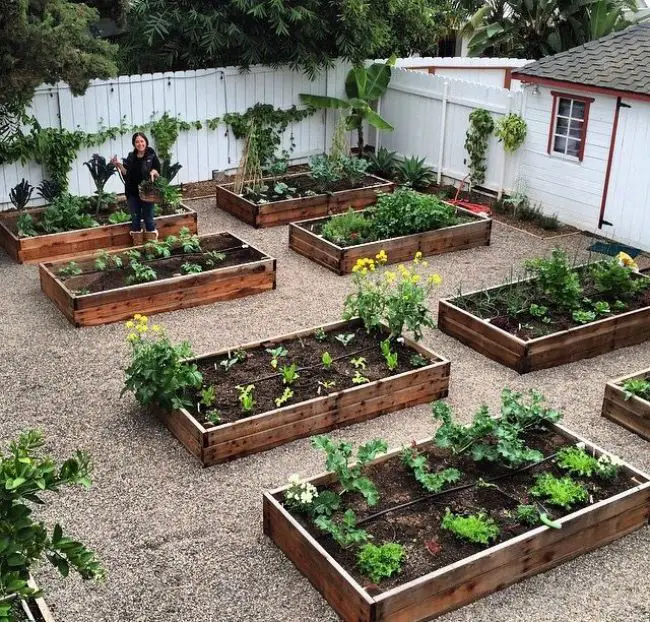 With a correctly designed patio, you can turn the yard into a functional and beautiful space. Plan to fill it with colorful flowers, lush ornamental grasses, and well-placed containers. Set some furnishings, lightings, and stone pathways to add aesthetic value.
A stylish patio can serve as an inviting outdoor living space where you can relax, entertain guests, and enjoy the beauty of your surroundings. It combines both functional and aesthetic elements to create an outdoor area that reflects your personal style and enhances the overall appeal of your home. Here are some key aspects to consider when designing a stylish patio: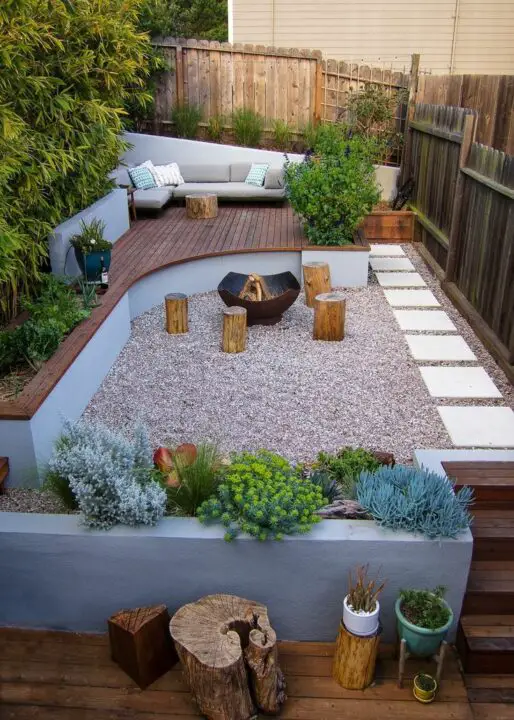 Layout and Design: Start by considering the available space and how you want to use your patio. Determine the layout that suits your needs, whether it's a simple rectangular patio or a more intricate design with multiple levels or sections. Consider factors such as seating areas, dining space, cooking or grilling areas, and any additional features like fire pits, water features, or outdoor kitchens.
Material Selection: The choice of materials for your patio can greatly impact its style and durability. Popular options include natural stone such as flagstone or slate, concrete pavers, brick, or wood decking. Each material has its unique aesthetic and maintenance requirements, so select the one that complements your home's architecture and fits your desired style.
Outdoor Furniture: Selecting the right furniture is crucial for both comfort and style. Choose weather-resistant furniture made of materials like teak, aluminum, or synthetic wicker that can withstand outdoor conditions. Consider the layout and size of your patio to determine the appropriate seating and dining arrangements. Add cushions, pillows, and outdoor rugs to enhance comfort and inject color or patterns into the design.
Shade and Privacy: Incorporating shade elements into your patio design ensures comfort on sunny days. Consider options like pergolas, retractable awnings, umbrellas, or shade sails. These not only provide relief from direct sunlight but also add visual interest to the space. Additionally, think about incorporating privacy features such as tall hedges, trellises, or privacy screens to create a more intimate and secluded atmosphere.
Lighting: Proper lighting transforms your patio into an inviting space for evening gatherings. Incorporate a combination of ambient, task, and accent lighting to create a layered and atmospheric effect. Use overhead string lights, lanterns, pathway lighting, or built-in fixtures to illuminate different areas of your patio. Consider adding dimmers or smart lighting options to control the mood and ambiance.
Landscaping and Greenery: Integrate plants, flowers, and greenery into your patio design to create a lush and vibrant atmosphere. Use potted plants, hanging baskets, or vertical gardens to maximize space. Select plants that thrive in your climate and require minimal maintenance. Incorporate elements like planter boxes, living walls, or a vertical herb garden to enhance the visual appeal.
Outdoor Accessories: Pay attention to the small details that add character and personality to your patio. Incorporate stylish outdoor accessories such as decorative pillows, throws, outdoor artwork, or sculptures. Use weather-resistant rugs, curtains, or blinds to add texture and create a cozy ambiance. Consider adding a focal point, such as a stylish fire pit or a water feature, to create a captivating centerpiece.
Color Palette and Décor: Select a color palette that complements your home's exterior and reflects your personal style. Consider the color of your patio furniture, cushions, and accessories. Harmonize the color scheme with the surrounding landscape and any existing outdoor features. Add decorative elements like throw pillows, outdoor tableware, or wall art that coordinate with the overall design.
Remember to incorporate your own personal taste and preferences when designing a stylish patio. Choose elements that reflect your lifestyle and create a space where you can comfortably relax and entertain.
Read More: Backyard Cafe – Great Reasons to Create a Backyard Café behind Your House
These front yard ideas no grass are ideal to use as inspiration to create a grass-free and welcoming space without having to mow the landscape regularly.
No more hassle lawn mowing works during a hot summer afternoon, instead, you can use the time to relax with your family and friends in such a stunning and well-planned yard.
read also:
IV.
Drought-Tolerant and Native Plants:
Discover the benefits of selecting drought-tolerant plants that require minimal water and maintenance. Explore the beauty and ecological advantages of using native plant species that are adapted to the local environment. Create a diverse and visually appealing plant palette by incorporating a range of colors, textures, and heights.
Drought-tolerant and native plants are excellent choices for landscaping in regions with limited water availability or where water conservation is a priority. These plants have evolved to thrive in specific climates and soil conditions, making them well-adapted to local environments. Incorporating drought-tolerant and native plants in your landscaping offers several benefits, including reduced water consumption, lower maintenance requirements, and support for local ecosystems. Here's a closer look at these types of plants:
1. Drought-Tolerant Plants:
Drought-tolerant plants, as the name suggests, have the ability to withstand extended periods of drought without requiring excessive watering. These plants are typically equipped with adaptations that allow them to conserve water efficiently. Some common characteristics of drought-tolerant plants include: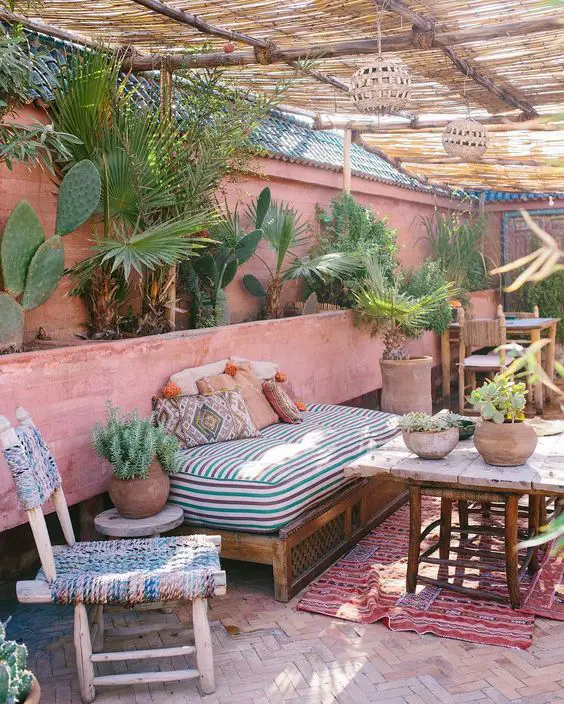 Deep root systems: Many drought-tolerant plants have deep-reaching roots that enable them to access water stored deeper in the soil.
Succulent leaves: Some plants have fleshy leaves or stems that can store water, enabling them to survive in arid conditions.
Reduced leaf surface area: Plants with smaller or narrower leaves can minimize water loss through transpiration.
Silver or gray foliage: Certain plants have adapted to arid environments by developing silver or gray leaves, which help reflect sunlight and reduce water loss through evaporation.
Examples of popular drought-tolerant plants include lavender, yucca, agave, sedum, and ornamental grasses like feather reed grass and blue fescue. These plants add texture, color, and interest to your landscape while requiring minimal water once established.
2. Native Plants:
Native plants are species that naturally occur in a specific region or ecosystem. They have evolved and adapted over time to local climate, soil conditions, and wildlife interactions. Incorporating native plants in your landscaping offers several advantages: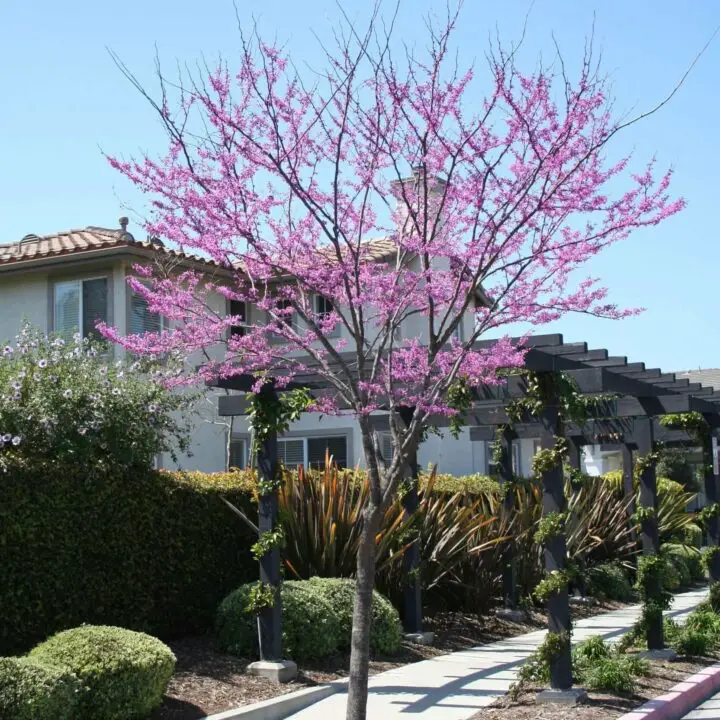 Adaptability: Native plants are well-suited to the local environment and require minimal intervention. They have developed natural defenses against local pests and diseases and can better withstand weather fluctuations.
Ecological benefits: Native plants provide food and habitat for native wildlife, including birds, butterflies, and pollinators. They contribute to the overall biodiversity of an area and help maintain a healthy ecosystem.
Reduced maintenance: Native plants are adapted to local soil conditions and rainfall patterns, reducing the need for additional watering, fertilizers, or pesticides.
Preservation of local heritage: Using native plants in landscaping helps preserve the natural heritage of a region and promotes the use of indigenous species.
To select native plants for your landscaping, consult with local nurseries, botanical gardens, or gardening organizations that specialize in native flora. They can provide guidance on the most suitable native plants for your specific region and offer recommendations based on your preferences and needs.
Sample of native plants: Eastern Redbud, Black-eyed Susan, Butterfly Weed, Virginia Bluebells, and Spicebush.
By incorporating drought-tolerant and native plants in your landscaping, you can create a beautiful and sustainable outdoor space that conserves water, supports local ecosystems, and requires less maintenance. These plants not only provide aesthetic appeal but also contribute to the overall health and resilience of your landscape.
V.
Outdoor Living Spaces and Seating Areas:
Design comfortable seating areas that encourage relaxation and socializing. Incorporate features like pergolas, shade structures, or umbrellas to provide sun protection. Enhance the ambiance of your front yard with well-placed outdoor lighting, inviting fire pits, or soothing water features.
Outdoor living spaces and seating areas are designed to extend your living space beyond the confines of your home, allowing you to enjoy the beauty of the outdoors while providing comfort and functionality. These areas are perfect for relaxation, socializing, and entertaining guests. Here's a closer look at outdoor living spaces and seating areas: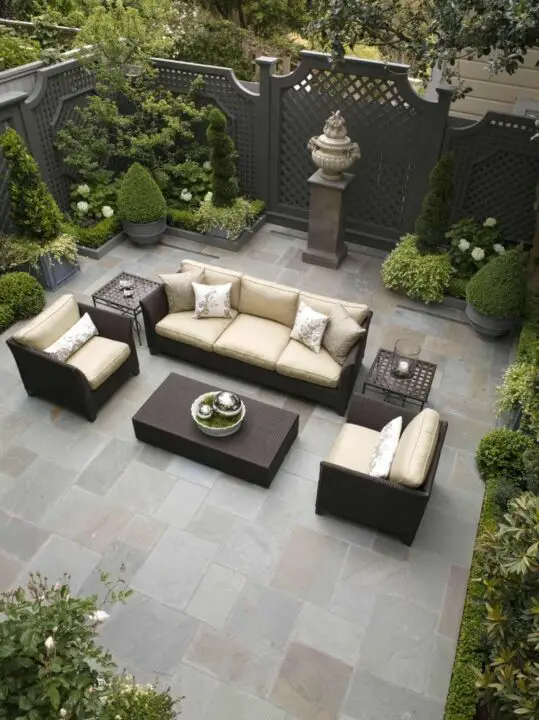 Designing Comfortable Seating Areas: Comfort is a key consideration when designing outdoor seating areas. Here are some elements to focus on:
Furniture selection: Choose outdoor furniture that is durable, weather-resistant, and comfortable. Options include lounge chairs, sofas, dining sets, benches, and hammocks. Consider cushions and pillows for added comfort.
Layout and arrangement: Arrange furniture in a way that encourages conversation and interaction. Create different seating zones, such as a cozy conversation area or a larger dining space, depending on your needs and available space.
Shade and protection: Incorporate shade options like pergolas, umbrellas, or retractable awnings to provide relief from the sun. This allows you to enjoy your outdoor space even on hot days. Consider incorporating privacy screens or partitions for added intimacy.
Incorporating Features for Sun Protection: Sun protection is essential for creating a comfortable outdoor space. Consider the following elements:
Pergolas and gazebos: These structures provide shade and can also serve as architectural focal points. You can add climbing plants or drapes to enhance the visual appeal and increase shade coverage.
Shade sails: These fabric canopies can be installed in various configurations to provide shade over seating areas. They come in different colors and can add a contemporary or artistic touch to your outdoor space.
Umbrellas: Patio umbrellas are versatile and easy to use. They offer adjustable shade and can be moved around to provide protection where needed.
Enhancing Ambiance: Creating the right ambiance in your outdoor living space can elevate the experience. Consider these elements:
Outdoor lighting: Incorporate ambient lighting, such as string lights, lanterns, or pathway lights, to create a warm and inviting atmosphere for evening gatherings. Install task lighting near seating areas for practical purposes like reading or dining.
Fire pits and outdoor heaters: Extend the usability of your outdoor space into cooler months by incorporating fire pits or outdoor heaters. They provide warmth and create a cozy ambiance for gatherings.
Water features: Consider adding a water feature like a fountain or a small pond to introduce a soothing and tranquil element to your outdoor space. The sound of flowing water can contribute to a serene atmosphere.
By carefully designing your outdoor living spaces and seating areas, you can create a welcoming and functional extension of your home. Whether it's a cozy corner for reading, a spacious dining area for entertaining, or a lounge space for relaxation, these areas offer a seamless transition between indoor and outdoor living while providing comfort, style, and a connection to nature.
VI.
Creative Use of Containers and Vertical Gardens:
Embrace the versatility of containers to introduce flexibility and mobility to your front yard design. Learn how to design and implement vertical gardens, which not only save space but also create visually striking focal points. Add an extra layer of greenery by incorporating hanging baskets or wall-mounted planters.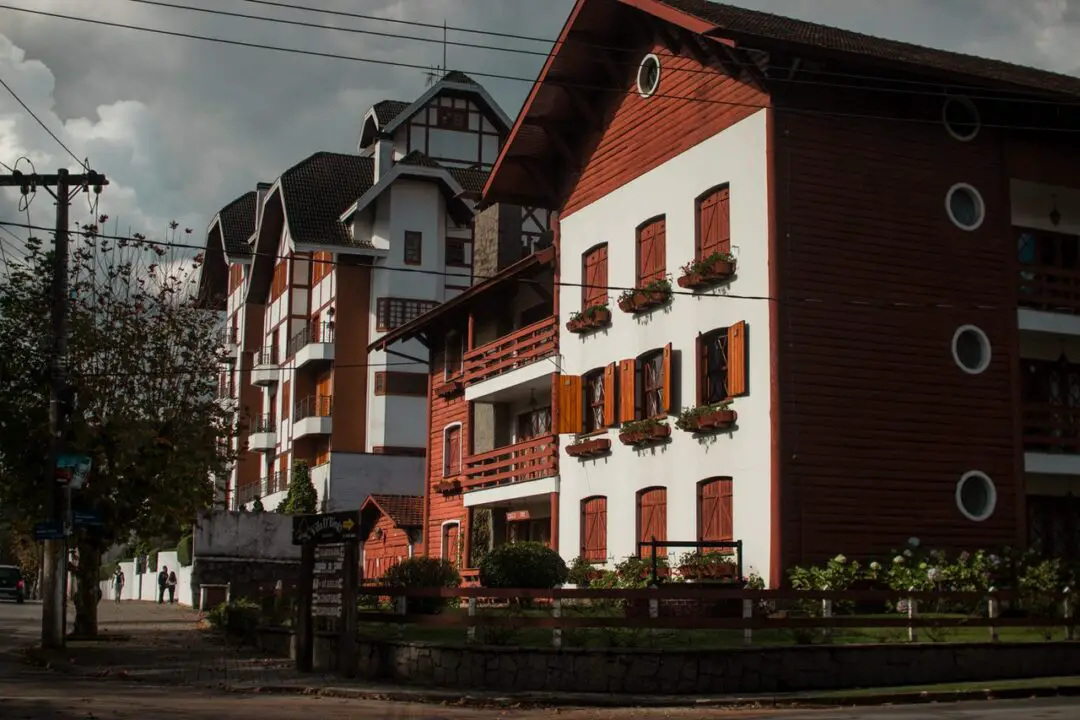 Creative use of containers and vertical gardens is a popular and innovative approach to maximize space and introduce greenery in various outdoor settings. Whether you have limited ground space, a small balcony, or a desire to add visual interest to walls and fences, containers and vertical gardens offer versatile solutions. Here's a closer look at how you can creatively use containers and vertical gardens:
Containers: Containers allow you to cultivate plants in portable vessels, providing flexibility and mobility. Here are some ideas for their creative use:
Container gardening: Plant a variety of flowers, herbs, vegetables, or even small fruit trees in containers of different shapes, sizes, and materials. Arrange them strategically on patios, decks, or balconies to add color and texture to your outdoor space. You can also group containers together to create visually appealing displays.
Hanging baskets: Hang baskets filled with trailing plants or vibrant flowers from pergolas, awnings, or hooks attached to walls or fences. They add a vertical element to your space and can be easily moved or rearranged to suit your preferences.
Vertical container walls: Create a stunning focal point by attaching containers to a wall or a trellis system. Fill the containers with cascading plants or a mix of colorful blooms and foliage. This technique adds dimension and visual interest to your outdoor area.
Repurposed containers: Get creative by repurposing unconventional items like old buckets, wooden crates, or vintage containers as unique planters. This not only adds charm but also reduces waste and allows for an eco-friendly approach to gardening.
Vertical Gardens: Vertical gardens, also known as green walls or living walls, utilize vertical space to grow plants vertically on walls, fences, or freestanding structures. They offer a range of benefits and design possibilities:
Wall-mounted planters: Install wall-mounted planters specifically designed for vertical gardening. These planters can be arranged in a pattern or patterned to create a living wall with an artistic and eye-catching display of plants. Choose plants with varying textures, colors, and sizes for a dynamic and visually striking effect.
Trellises and climbing plants: Install trellises or lattice structures and train climbing plants like vines, ivy, or jasmine to grow vertically. This not only adds a lush and green element to your space but also provides privacy and shade if positioned strategically.
Modular vertical gardening systems: Use modular systems that allow for easy assembly and disassembly of vertical garden panels. These systems typically have individual planting pockets where you can grow a variety of plants. They are ideal for both indoor and outdoor applications, offering flexibility and customization.
Living art installations: Consider creating living art installations using vertical gardens. Arrange plants in a pattern or design to create living murals, logos, or intricate patterns. These installations can be a unique and captivating focal point in your outdoor space.
Creative use of containers and vertical gardens allows you to bring the beauty of plants to areas that may have limited space or lack traditional gardening areas. They provide an opportunity to showcase your gardening skills, experiment with different plant combinations, and add a touch of nature to any outdoor setting.
---
VII. More Front Yard Ideas No Grass
Ideas for All Country Including USA, Europe, Australia, Asia, Middle East – Best Home Furniture.
Alabama, Alaska, Arizona, Arkansas, California Colorado Connecticut Delaware District of Columbia Florida Georgia Hawaii Idaho Illinois Indiana Iowa Kansas Kentucky Louisiana Maine Maryland Massachusetts Michigan Minnesota Mississippi Missouri Montana Nebraska Nevada New Hampshire New Jersey New Mexico New York North Carolina North Dakota Ohio Oklahoma Oregon Pennsylvania Rhode Island South Carolina South Dakota Tennessee Texas Utah Vermont Virginia Washington West Virginia Wisconsin Wyoming
British, London, Birmingham, Pakistan, India, Italia, Rusia, South Africa, Dubai, Saudi Arabia, Australia, Indonesia, Philippines, Malaysia, Singapura, Tokyo, Japan, Taiwan, South Korea.
---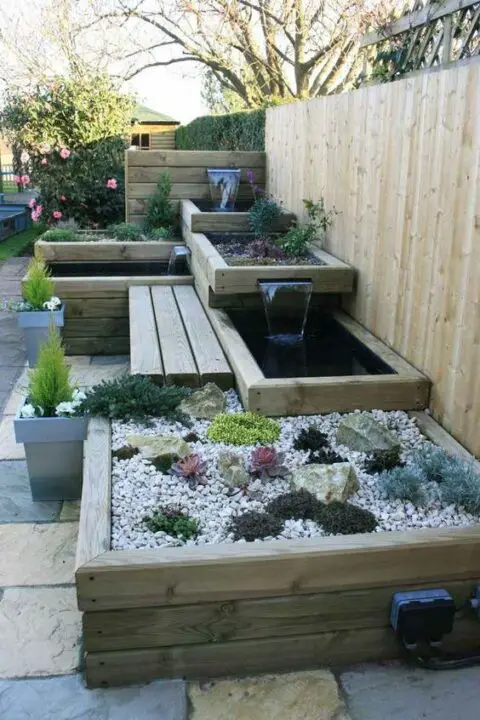 More Inspiration for " Front Yard Ideas No Grass"
Free Photos – Public Domain
❤❤❤❤❤😊😊😊😊😊😊😊❤❤❤❤❤
❤❤❤❤❤😊😊😊😊😊😊😊❤❤❤❤❤