Paper flowers are decor accessories that can always rely on when you need a lovely, original piece of home decor. Besides this flower wall decor versatile,
it is also something you can make from scratch, making those flowers unique.
You can craft a few beautiful wall decorations with paper flowers and you can use some ideas below to inspire you for that matter.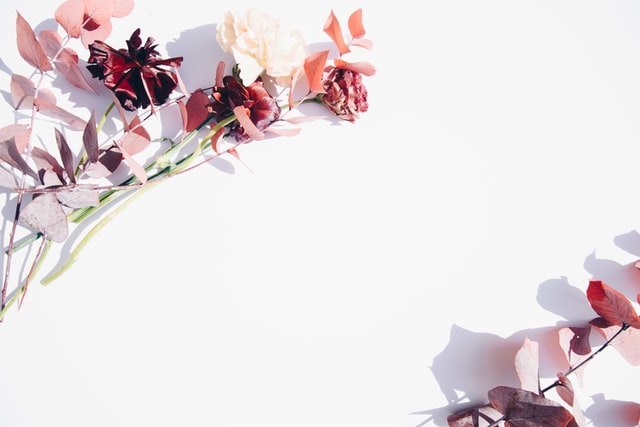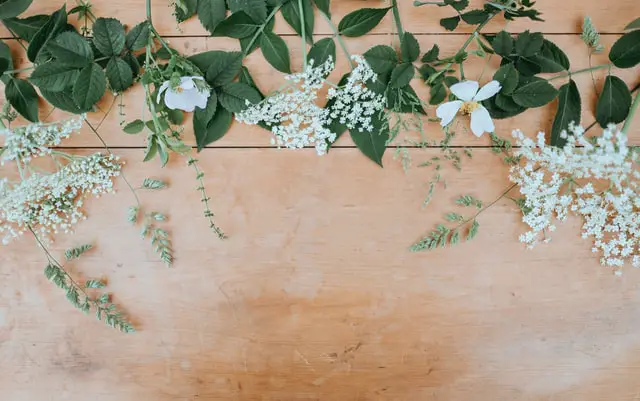 Stunning Flower Wall Decor Ideas
DIY Giant Tissue Paper Flowers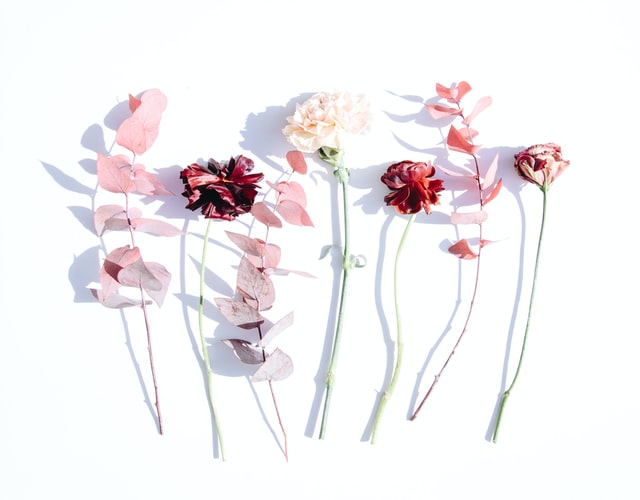 Tissue paper flowers are ideal for a background wall decoration. A decor item like this would turn out to be really good if you plan a family gathering and in need of an authentic way to spruce up the room.
You can make these decorations from tissue paper in large size with many different colors.
You can even add some patterns to your creation.
Just as most people might do with fresh flowers, you can also turn tissue papers into a lovely wreath of flowers that you can hang on the walls.
Create various types of flowers in different sizes and colors, as well as leaves for contrast.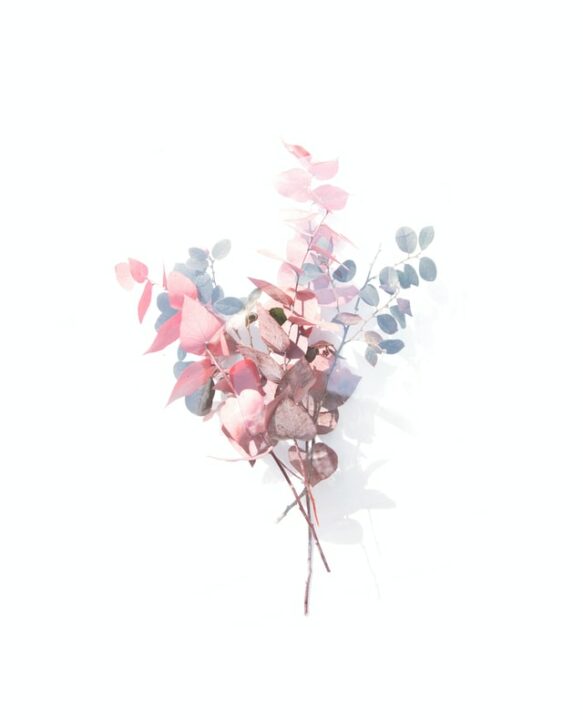 Flower art tissue and paper wall decor ideas – Photo by Evie S. on Unsplash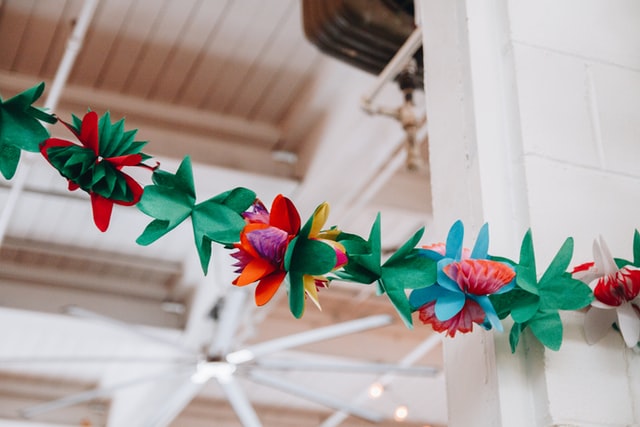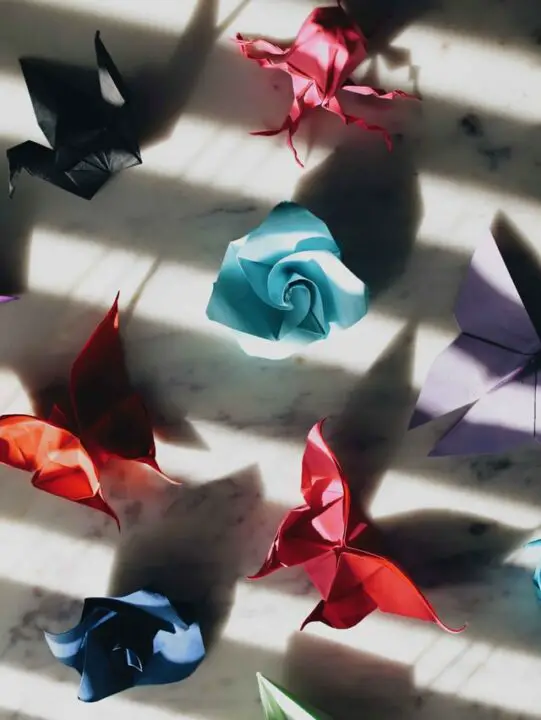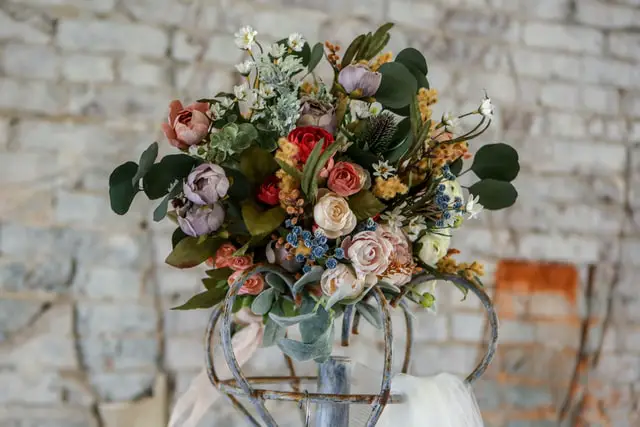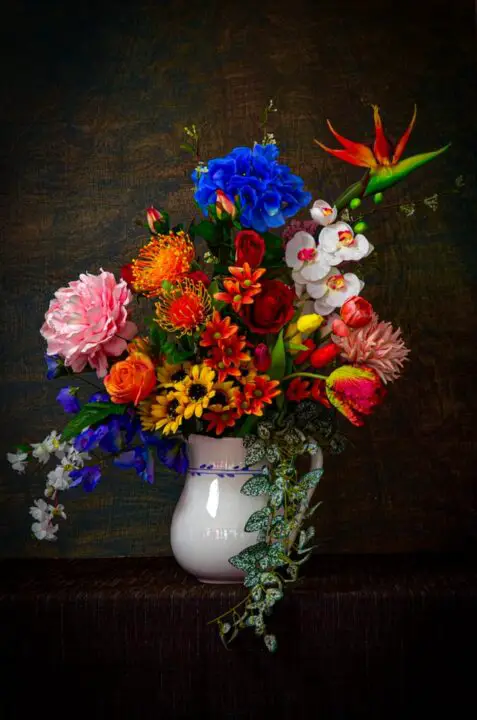 Framed Floral Art
If you want an organized, classic flower wall decor, you can try to put the paper flowers in a frame.
Choose a frame in size and design that is suitable for the room you want to hang this decoration in. If the color is not up to your liking or you purchase an unpainted frame, you can paint it with a color that complements the wall.
Try to use basic color paint so that later you can put all the colorful paper flowers into it.
The fake flowers may require some specific crafting skills and a bit period of time.
But with some Google searches, you will find the easiest possible way to create paper flowers.
Read also: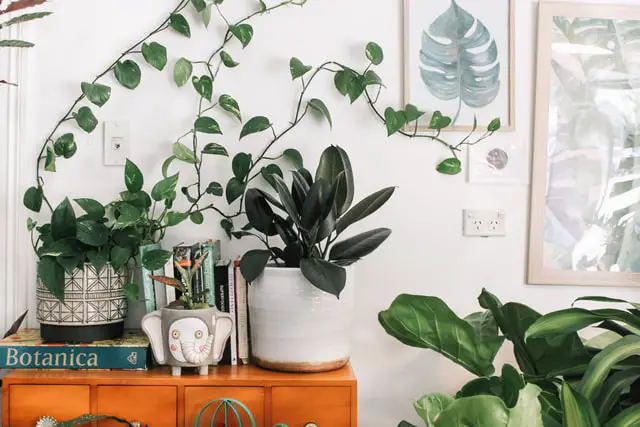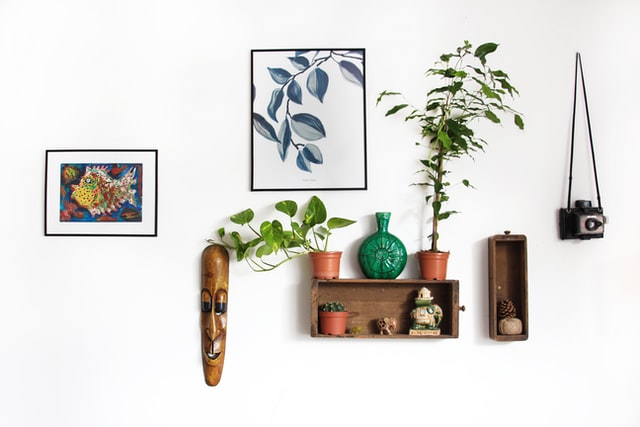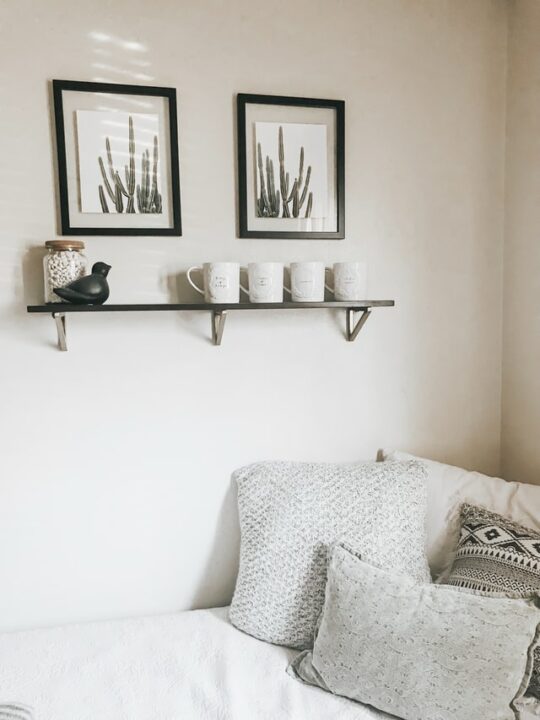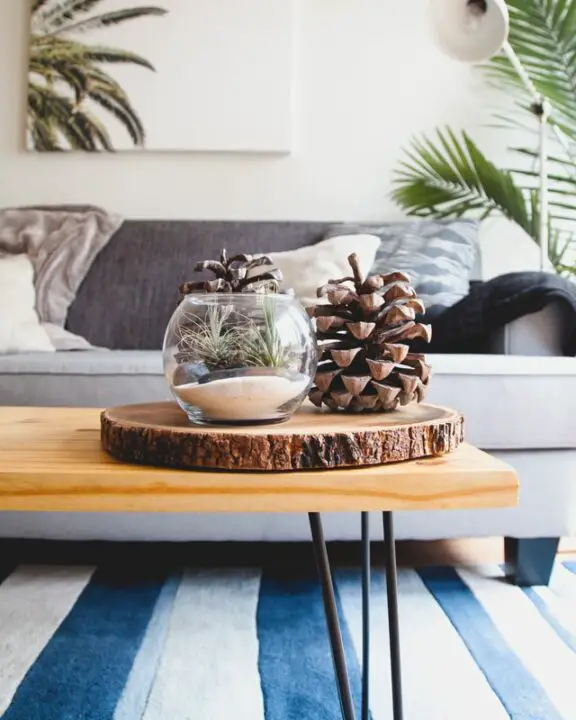 DIY Flower Cones
If you look for a kind of flower decor that can add accent to your living room, a giant paper wreath might be a good option.
It is also relatively easy to make since you only need to roll papers into cones of various sizes and shades. This could look even lovelier if you create it as a wreath.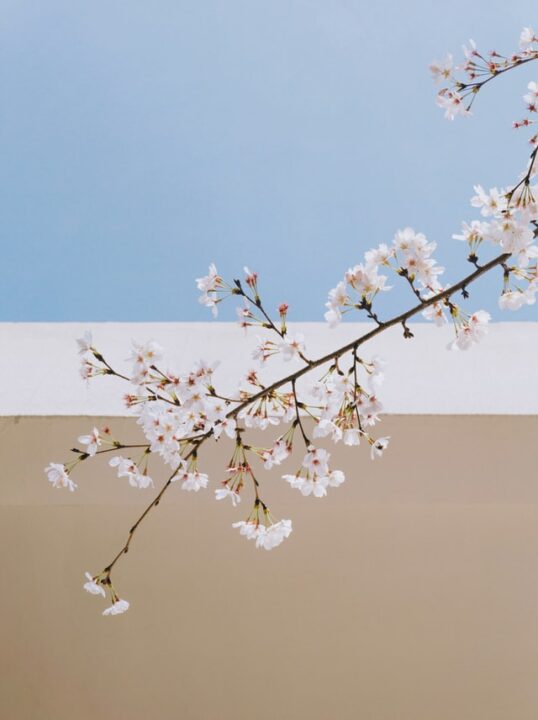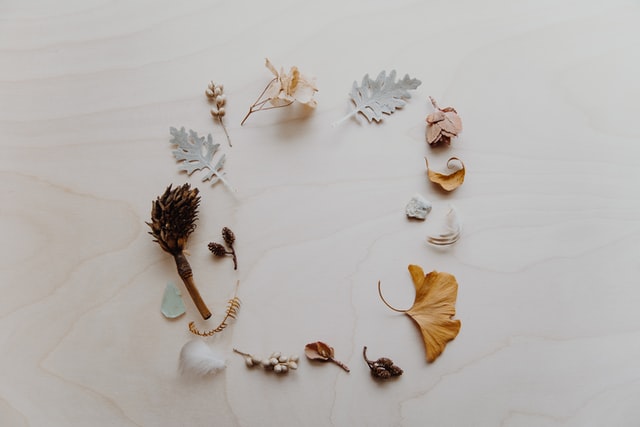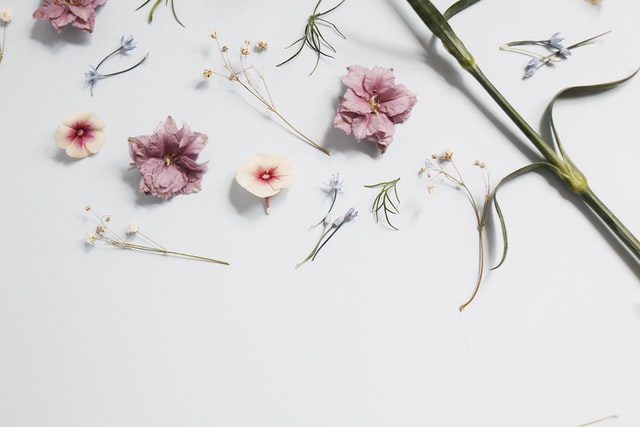 Flower Wall Decorations from Paper Rolls
Paper flower decorations can also be created from accessible home supplies such as empty rolls of toilet paper. You can make small pieces of the rolls and shape them to look like real flower petals.
If you like, you can also add some colors. Then, arrange all those flower petals and stick them together with glue to create a wall decoration. This is by far the most inexpensive DIY project you can do.
Read also: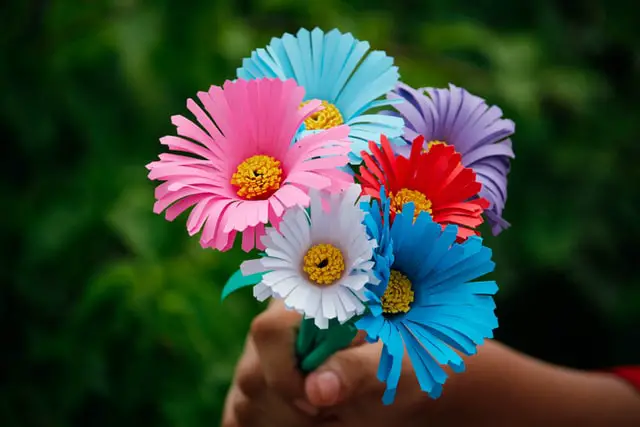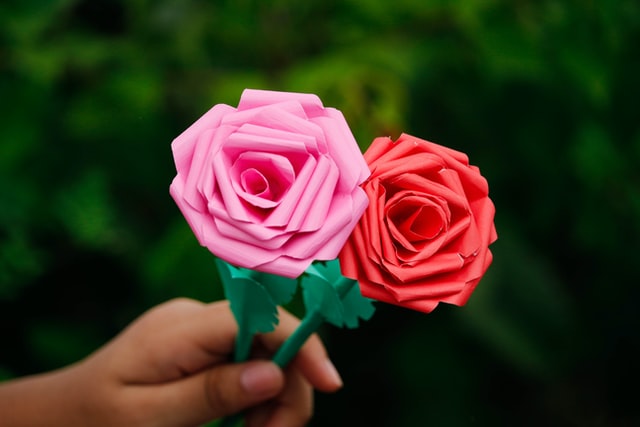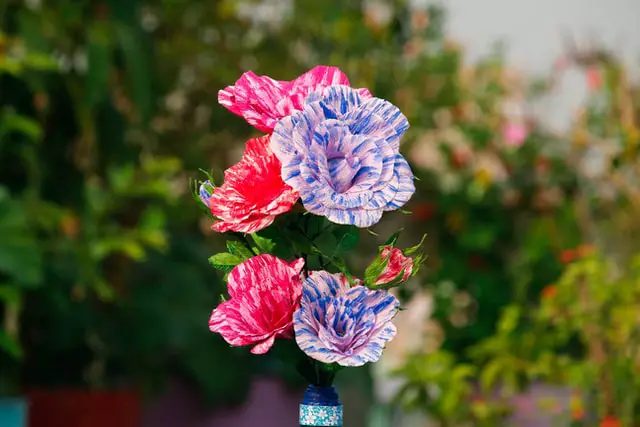 Spiral Flower Wall Decorations
If you are a fan of roses and want to create paper roses to adorn your empty walls, you can start by cutting some papers in one color with different shades into several circles and roll them into spirals in various sizes.
You can arrange them into a heart-shaped flower wall decor to make your room more colorful.