How to Avoid Selling Your House to Pay for Care – Despite its usefulness, it's not a secret anymore that the most worthy asset you have is your house.
Many people ask the internet how to avoid selling your house to pay for care.
Most of the answers are to recommend the person asking to book a session with a financial advisor.
Is it true that getting a financial advisor the best thing to do?
Three Tricks on How to Avoid Selling Your House to Pay for Care
Related to residential care, actually there are options out there to avoid paying off the care cost with a house.
Selling your house can be considered as the only option if you meet these criteria below:
You live alone, moving into a residential care, and there are no qualified dependents willing to live in your house
There are no other financial resources to fund your care, such as savings or private pensions
Your 'liquid' private assets worth less than the region threshold number:

England and Northern Ireland: £14,250-£23,250;
Wales: £24,000 (care at home) and £50,000 (for residential care)
Scotland: £18,000-£28,500
However, if you don't own a house under your name and your private assets equals or under those regional threshold,
you are qualified for government's financial aid for care.
If your assets exceed the threshold (including the house), paying for the care becomes your responsibility.
Since it's so expensive to pay for the care, people are thinking for any possible tricks to avoid it.
One of them is by putting the house under the trust of their family member. Well, this may help.
But government isn't that easy to fool – had it been only few months before you leave for residential care,
the 'self-depriving act' won't win you an aid. Let alone if you play it illegal way.
Another Suggestion Articles:
How Much Does It Cost to Sell a House? Before Setting Your Sale Price
How Long Does It Take to Buy a House? Well, It's Not that Fast!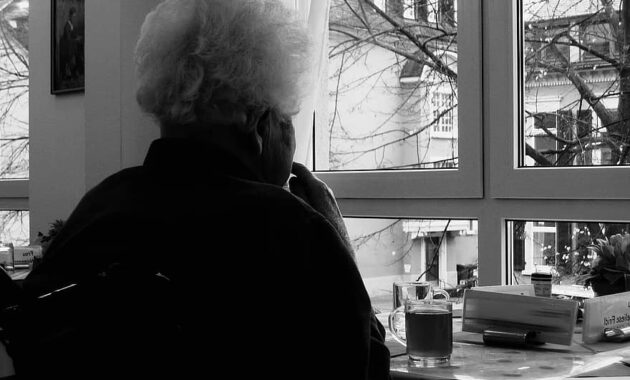 There are three options that you can use to avoid selling the house in order to pay for the care:
Getting a home care
This means you don't move into a residential care and become their resident.
You'll still live in your house, and it's the nurse or a helper that will come and assist you.
They may not be in-charge to accompany you for 24 hours, especially if your family member is still living there.
Get prepared for retirement plan
This trick should be done far, far before you come to your senior years.
If you're still in your prime condition, then it's best to find more income sources, invest or save, and start cutting off unnecessary expenses.
Also, have a mindset that you should not get a financial aid. After all, it's your life – and you are responsible for it.
Hire a financial advisor
More often than not, they are capable to advise you steps to manage your financial condition well.
They too can come up with any helping ideas about what to do if you are on the verge of selling your house for care.
Putting your assets into a trust can also be the answer of how to avoid selling your house to pay for care.
Well, this may be something interesting to do, but actually it isn't.
It's a complex process that requires you to hire legal personnel that has expertise and experience in this field.
Keep in mind that it has to be done long before your moving into residential care.