There are many ways to make your interior look cheerful, and one of them is to build a pink living room.
We all agree that living room is an essential part of a house,
so the design should be functional and comfortable.
In this case, adding pink color into your living room is a good choice. Besides this color makes your room brighter, it can also bring a calm and lovely mood.
In fact, pink goes well with many colors, such as white, black, grey, or even blue.
Here are the best pink decorations you may adopt. Let's check them out.
The Great Ideas to Apply Pink Living Room Decor
Pink curtains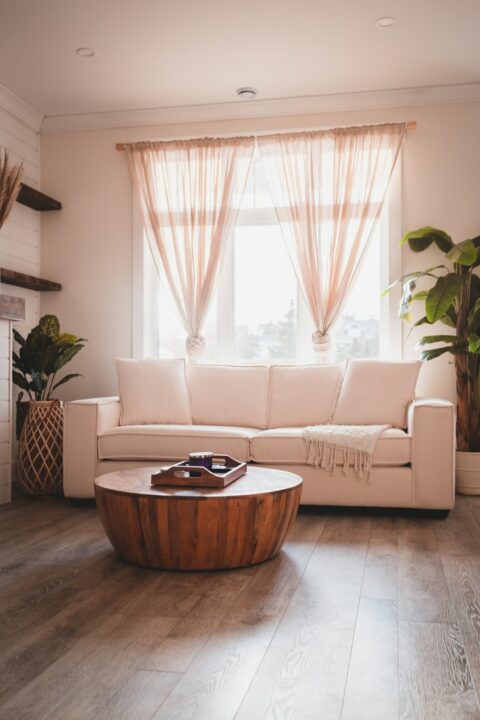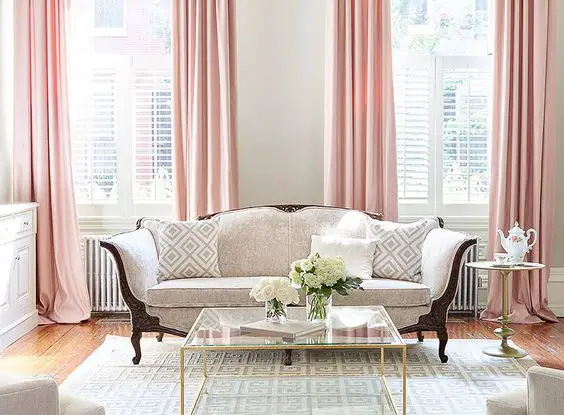 The best way to create a cute living room is by putting pink curtains.
This color is always known as a feminine tone,
so you can put other girly accessories as complimentary.
Then, simple coffee table is a must to complete the room's functionality.
read also: Beautiful Pink Living Room Ideas – Home Decor
White walls and pink sofas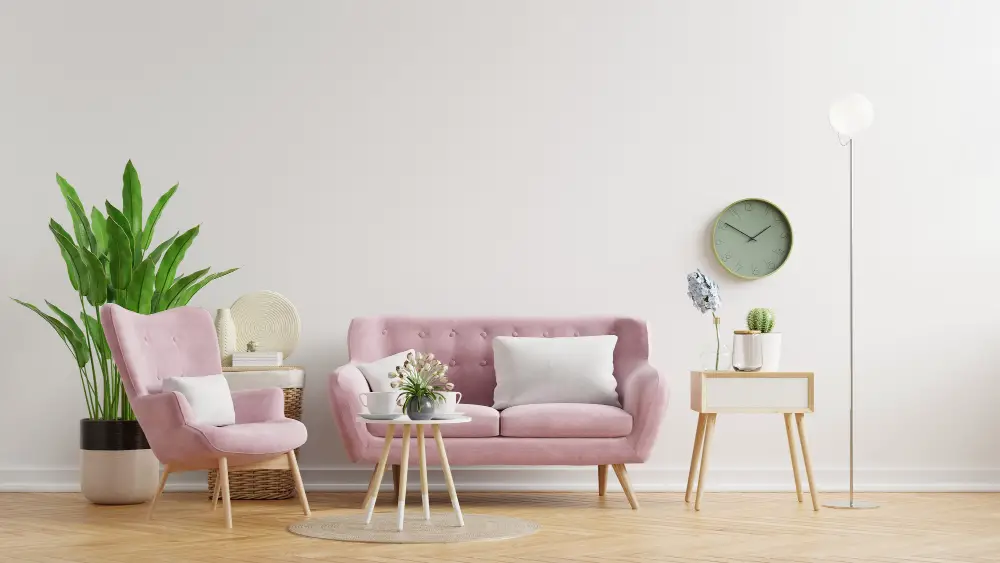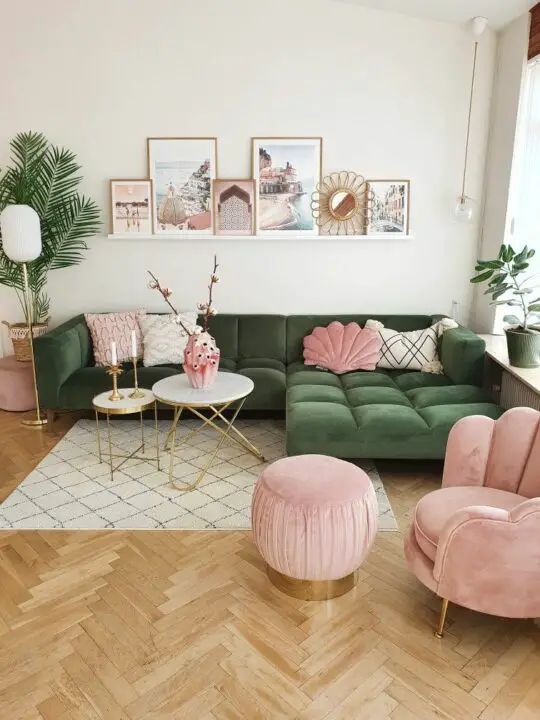 You can combine pink and white on the walls to bring the brighter effect, or just put the cute pink wallpapers.
Pastel pink is the best choice to be the main wall color to replace the boring white wall.
If you think pink wall is too much, just paint one side in soft pink,
and leave the rest in neutral colors, such as beige or ivory white.
Read more: Rustic Living Room Furniture | Vetsvee & Mika
It gives the neutral yet glamorous and interesting nuance at the same time.
After that,
place some pink-white furnishings there, completed with unique cushions on your sofa.
Pink living room with wooden furniture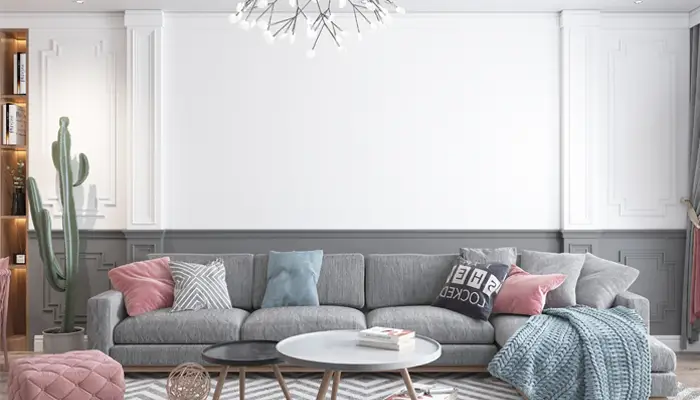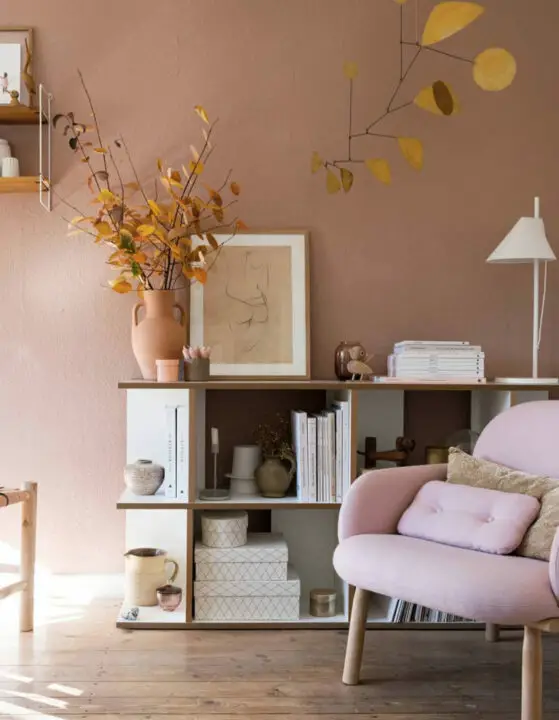 In addition, wooden furniture or flooring will surely make the room feel warmer.
Besides, the natural wooden colors go well with pink decorations,
for example wooden coffee table looks perfect with soft pink chairs.
read more: 
Add pink rug or carpet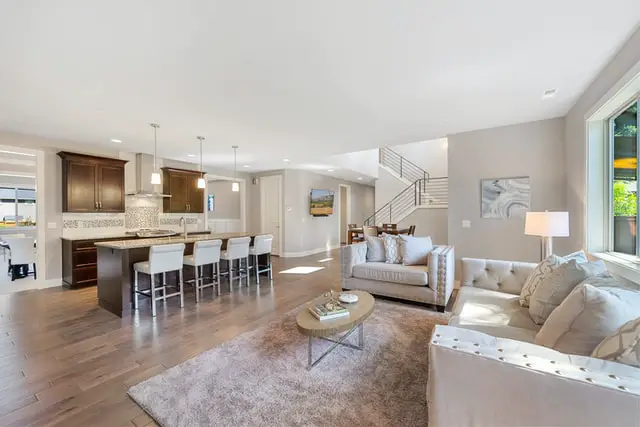 In designing pink living room, you do not need to make all-pink decoration,
or paint the entire room with pink.
You can only put some elements into your room, such as a pink rug or pink pillows.
They are great to be combined with white sofa, flooring or walls.
Add some pinky decorations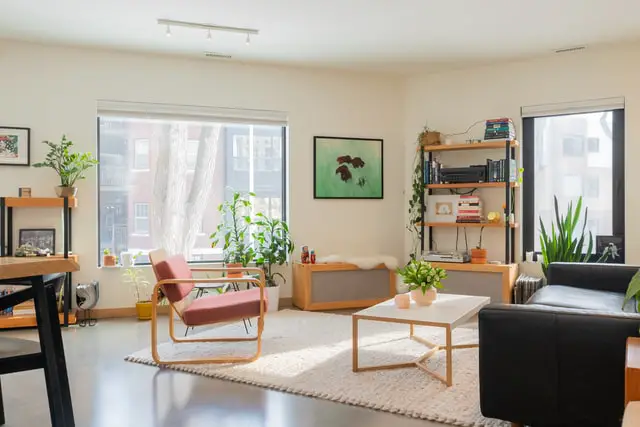 The pink paintings, pink cushions, or pink decorative plants are the other choices to decor the living room.
Soft pink and grey is great combination, and it is perfect to be applied to your interior.
Therefore,
if you are afraid to put too much pink accents, try to use soft grey as the base color.
Meanwhile,
for the final touch, add the cute pink ornaments.
It could be wall arts, carpet, vase, table lamps, or other pink accessories.
Well, those are several ideas to try if you want to decor or re-decor your living room.
Your taste and creativity are important points in designing the room.
There is no limitation in interior design, so do not be afraid to try something new like this wonderful and lovely pink living room.
As long as you can match the decoration with the room's style, your interior will look just fine.
---
Many homeowners might think a black room tends to be a gloomy basement or dreary unused room.
However,
you might be wrong in this matter.
A black living room currently has its moment, and by decorating it in the proper method, you could have a living area that's able to exude confidence, elegance, and sophistication.
Also, it can be the coziest room you have at home.
Whether you want to create a statement to your wall or simply need to enhance the look of your space,
below are the best black living area decor ideas you can implement into your room.
5 Black Living Room Design Inspirations
Paint the entire living room black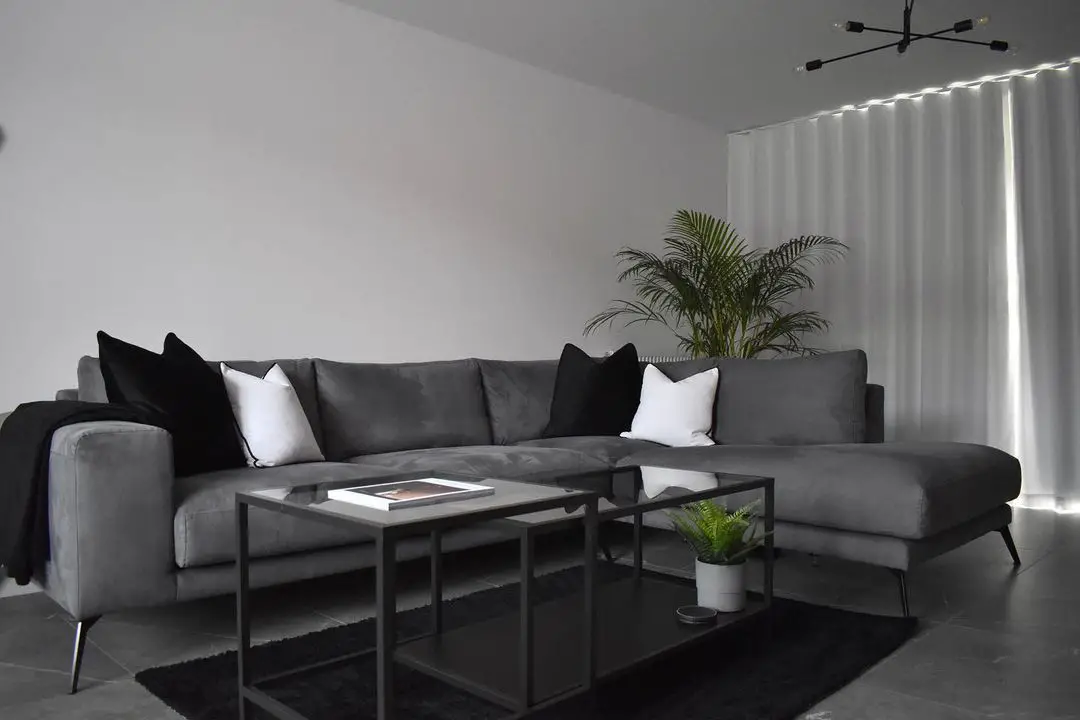 If you think a statement wall is not up to your liking, go all out and paint the entire living room black, including the fireplace and built-in components or entire carpet.
It will add a moody element to your living room,
making it great to snuggle up on a cold night in front of the burning fireplace.
Also,
use matte black paint on some surfaces to upgrade the look of your outdated room.
read also: Elegant Black Living Room Ideas with Stylish Furniture
More intimate with a black accent wall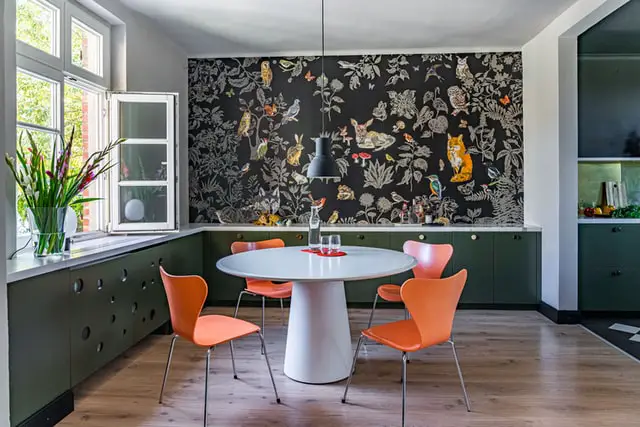 A neutral color with a dark hue like black will make a good option for your living room walls if you want to make your large room feel a little more comfortable.
Painting your wall black will make a large room feel smaller.
Read more: Living Room Wallpaper & Lounge Ideas – Beautiful Interior
If your room has some decorative elements,
such as exposed brick or industrial-style windows, they will look more stand out thanks to the black accent wall.
Dark grey paint to create a softer look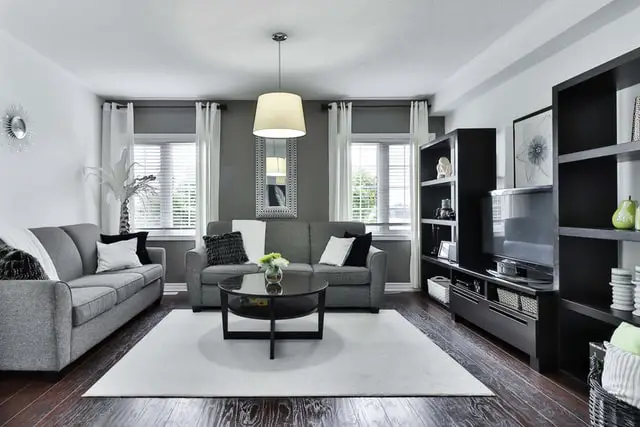 Applying pure black paint to your living room walls can sometimes look a little too harsh, particularly if there's not enough lighting in the room.
Therefore,
it would be best to opt for a dark color with softer shades, such as dark grey.
read more: 
Painting the entire walls in dark grey and also the ceiling will make the room feel warmer,
like a vibe of a modern farmhouse.
Decorating the room with items in stark black color and placing furniture in a soft finish will create harmony.
Brown and black combination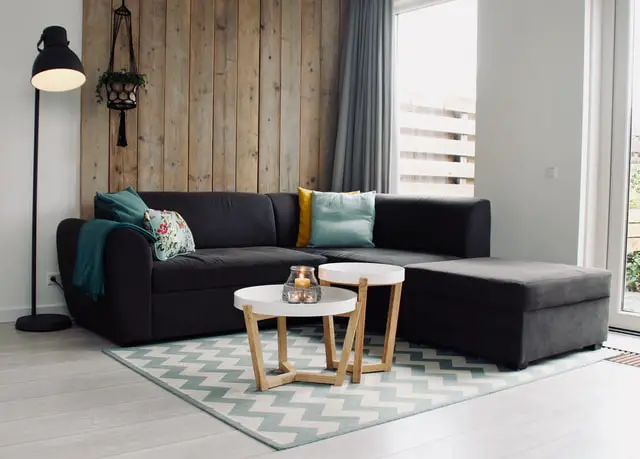 Essentially, pairing a black living room with some architectural elements in brown is a big no-no.
However,
when it is done correctly, it can be very effective.
A darker black color will usually make your living room feel a little cold,
so adding some furnishings in brown color can help to warm it up.
Black living room with modern furniture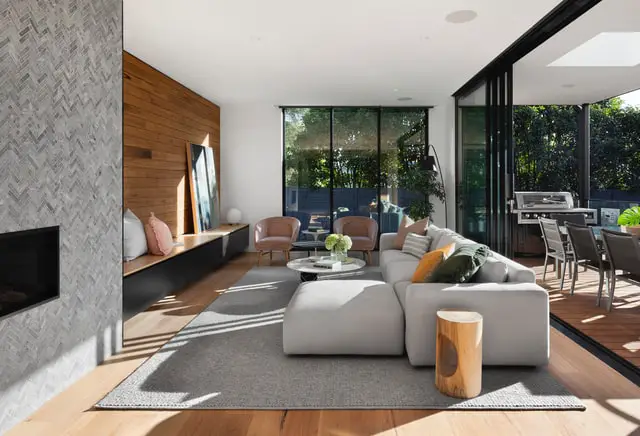 Suppose you want to create a more dramatic and contemporary feel for your living area.
In that case,
it's recommended to choose slim-line and sculptural furniture to enhance the vibe of drama in your dark living room.
Contemporary furniture fits well in your black living room as it provides a pleasant contrast to the room's conventional design.
Another great tip you can incorporate is to use light colors for the floors.
If you have hardwood flooring, simply paint it in a lighter grey.
---
To make your house feel warmer, you can start by decorating the living room.
Well, brown living room is the best choice as it brings the warm, calm, and comfortable vibes to your house.
Besides, this color is easy to combine with any styles and accents.
So, what you have to do to build this interior style? Check the ideas in the following list.
The Top Ideas to Create a Brown Living Room
Choose your shades of brown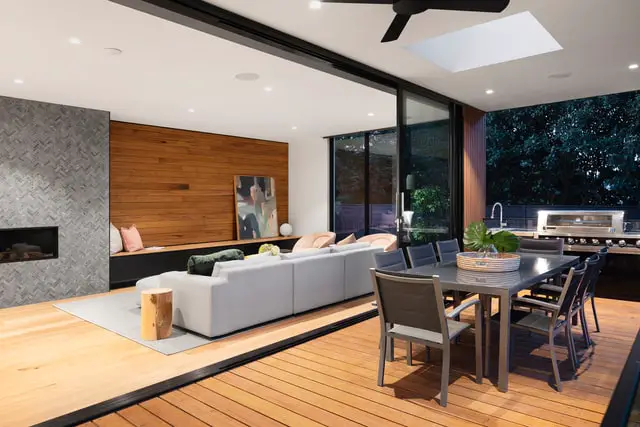 Just like any other color, brown has many shades, ranging from light brown to the dark one.
Be free to express your taste in style, and choose whatever shades you want to.
However,
please keep in mind the dark colors (in this case dark brown) can make your room look smaller than its actual size.
Therefore,
if you do not want the room feel small, try to add brighter accents in the furniture or ornaments.
Moreover,
white color can also fresh up the room, especially if you put it in the door or windows.
Or, you can simply add greenery in your room.
Complete the room with wooden furniture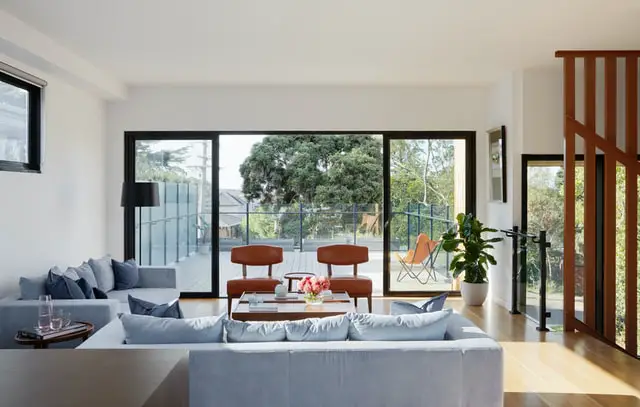 In fact, brown is a neutral warm color that goes well with any wooden furniture.
Choose fall season colors, such as yellow mustard or dark red to match with dark brown sofa.
Of course,
this combination will enhance the mood and appearance of your living room.
Read more: 25 Best Living Room with Fireplace Ideas – InspiraBuilding.com
Then, place dark brown coffee table or beige corner table.
Do not forget to give the light brown elements to balance the decoration.
Add the nature vibes
Furthermore, make brown living room brighter by putting some nature elements, such as wooden flooring, orange couches, soft green coffee table, or colorful cushions with some printed flowers and leaves.
Don't be hesitant to go bold and try to mix and match with colors.
You will get a bold yet calm living room.
The point is you should know how to combine the color,
accent, and pattern appropriately, so the room will not look crowded.
read more: How to Make Brown Paint by Combining Several Colors Altogether [Details]
Big red rug and pillows as complimentary items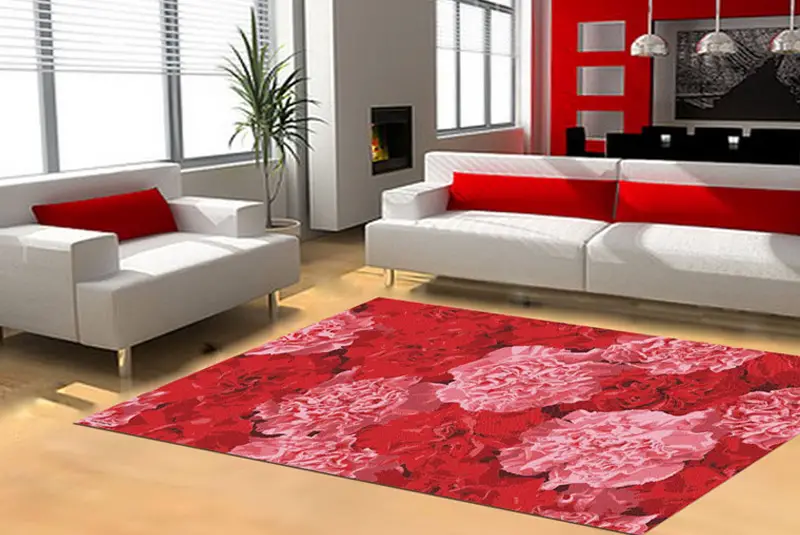 As other choice, paint your walls in light brown and choose a parquet floor to harmonize with your room's theme.
For the final touch, add dark brown accessories like painting, vase, or picture frame.
To match with your dark brown sofa,
place a big red rug under your table, and put cute red cushions or pillows.
Combine brown with some gray accents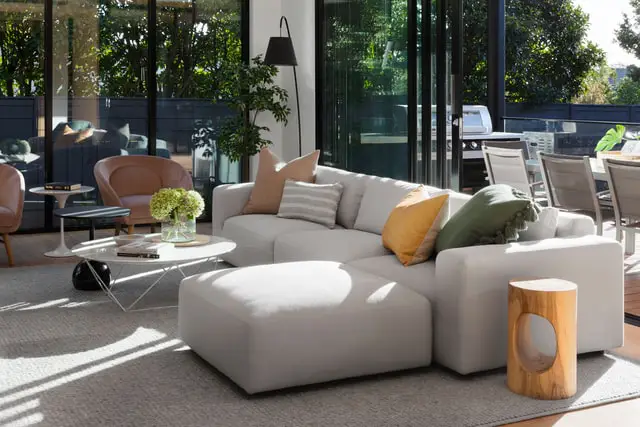 Brown with gray combination is great when it comes to interior design as it will lead to warm yet versatile atmosphere.
Just paint your walls in gray, and add brown furnishings there.
These two tones are usually used both for minimalist and classic home decors.
Those are some great ideas to create a warm living room.
It cannot be denied that brown is a fun and neutral color interior.
If you love the idea of brown living room but don't know how to make a perfect design, you can try one of those ideas above.
---
Do you ever think to re-decor your living room but not sure what colors do you want?
Well, if this is the case, gray may be the best choice for you since it is a neutral color that can go well with many other tones.
Or, do you ever think to create a minimalist living room?
Then, maybe a gray couch living room would be the perfect option that you should consider.
The Top Picks of Gray Couch Living Room Style and Design
In fact, neutral colors are the favorite choices to many people, not only in fashion world, but also in interior design.
Besides,
these colors will make your room look more spacious than its actual size.
As we know,
living room couch is one of the most important elements which show your great taste in house design.
If you are not sure how to decorate living room using gray couch,
here are some inspirations you must try.
Minimalist style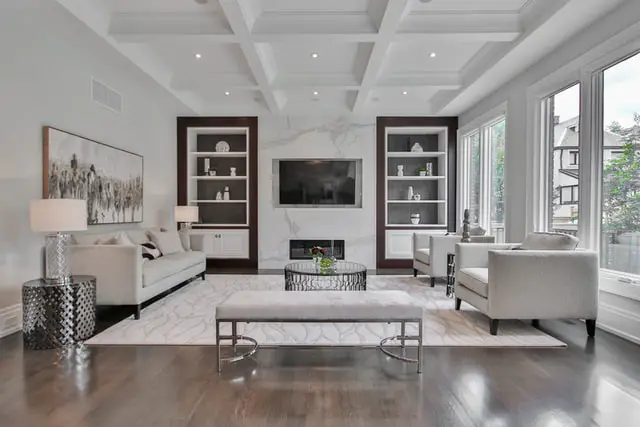 For you who have a small and tiny house, you can create a minimalist look in your living room.
This style usually needs minimalist furniture that doesn't take too much space.
Then, match it with light blue elements, and create a warm nuance in your room.
A gray rug will also be a perfect companion for your gray couch.
To make your room look more spacious, just place a wide window there.
As a note,
minimalist design emphasizes the functionality,
so make sure your decoration is balance and not too much.
Scandinavian living room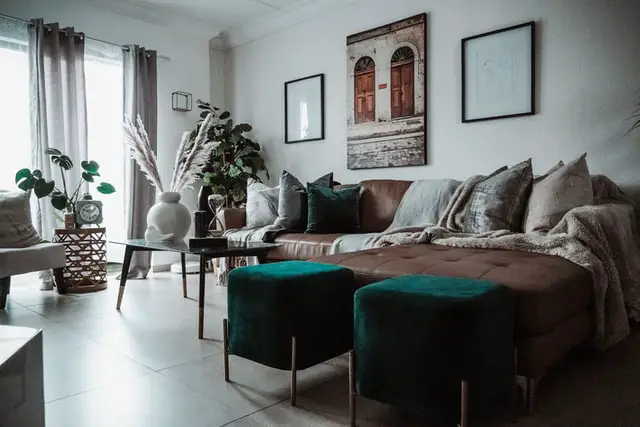 If your recent living room is in white style, try to add gray curtains to create a Scandinavian look.
White walls with dark furniture will never go wrong.
You can choose a wooden table and chairs that come in a set.
Read more: Living Room Wall Art | Paint, Lighting, Traditional & Wooden Art
Moreover,
to highlight calm vibe, match these furnishings with dark blue accent.
It can be applied on the furniture or decorations.
Bold interior concept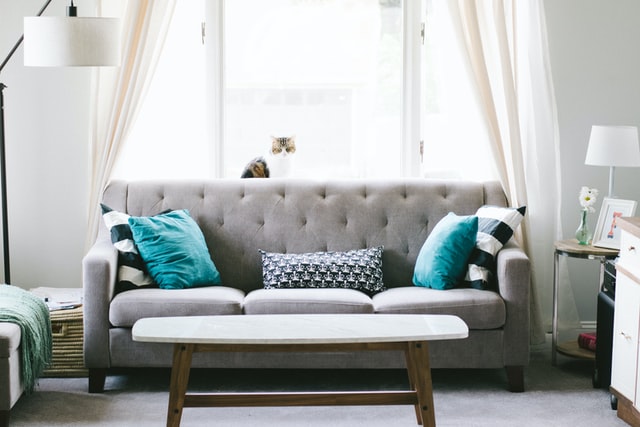 Meanwhile, for living room with pastel walls, adding gray couch living room will make this space look bold.
Gray couch is everyone's favorite since it looks clean and elegant at the same time.
To bring more cheerful nuance,
put some colorful cushions on your sofa (it could be bright yellow, white, light green or beige cushions).
Monochrome living room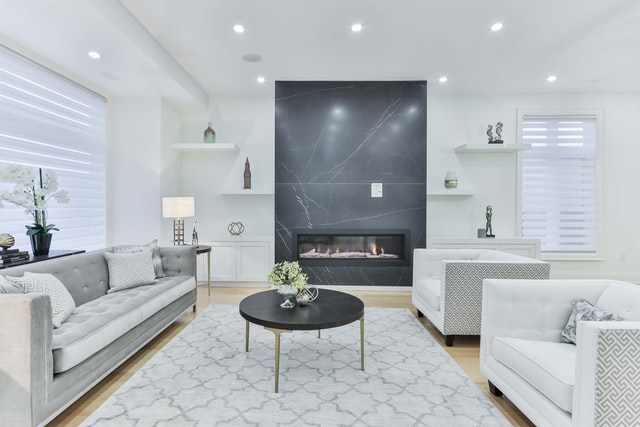 Gray, black, and white colors are the great combination ever, and many people love them so much.
This style will enhance a classy and elegant feel.
You can start by painting your walls in white then put a big gray couch and black coffee table in your living room.
Wide window or mirrors are the other alternative to bring spacious look.
Be wise in choosing the ornaments as they will affect the overall decoration.
Well, there is no limitation in art, including interior design.
Therefore,
don't be afraid to express yourself as you are free to apply any ideas.
You can always use your creativity and imagination with any colors or items that will go well with your gray couch living room.