Bathroom partitions can be found in public toilets or public restrooms. They are useful to separate the large space into several smaller rooms. Even though the partition is rarely done in private houses or residential spaces, you still need to know about the partition, particularly on materials that are usually used to make the partition. What are they? Find out the answer down below.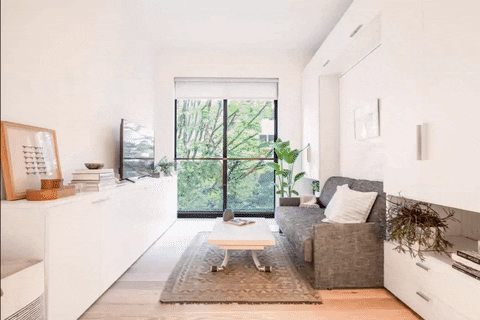 For those who want to look for scratch-resistant partitions for the bathroom, stainless steel is the material for the partition that has to be sought. This material is not only strong and durable but they are also very sophisticated looking and easy to clean.
Most people love the appearance of partition made out of stainless steel because it gives the contemporary looking for the bathroom to make space looks more appealing at the end.
Stainless steel is also an affordable material to buy, especially for those who are looking for high-quality partition with a limited budget.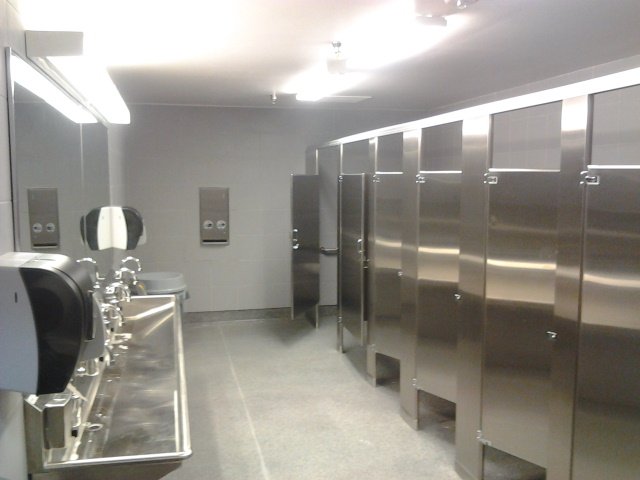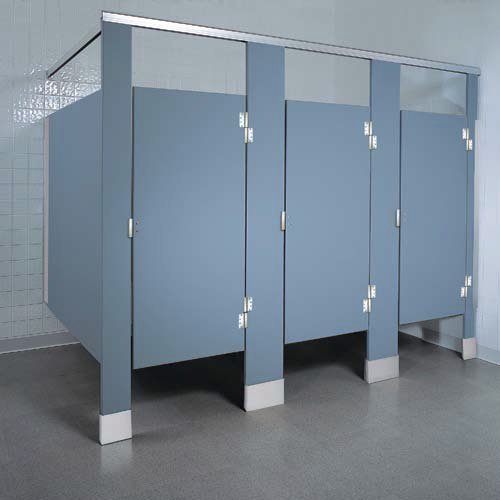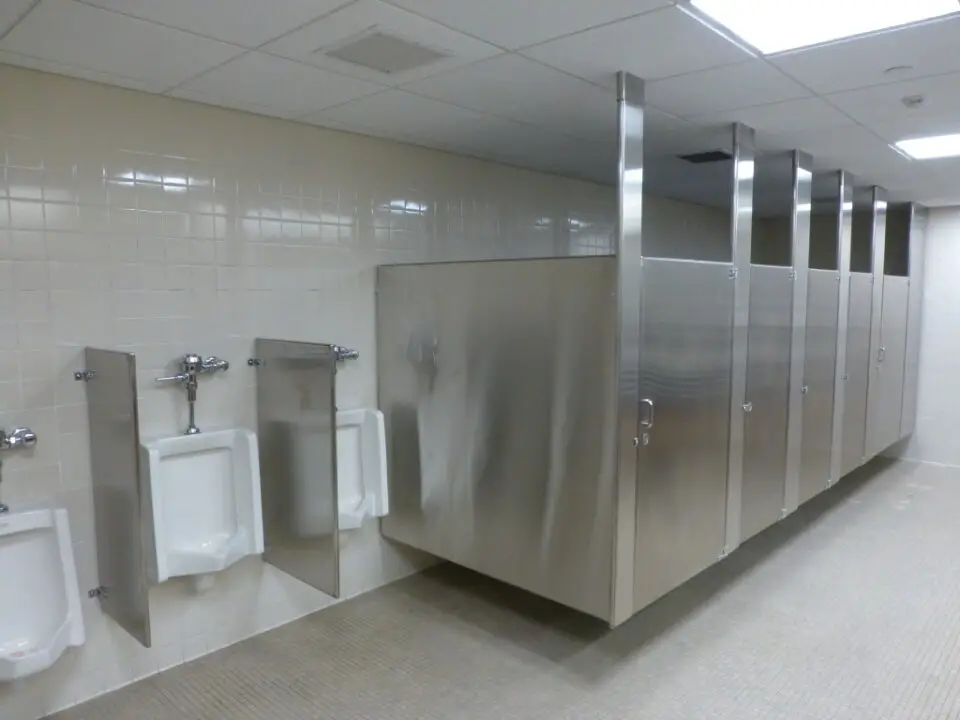 Metal is the strongest material when it comes to the bathroom. This material is considered to be the most common as well. If you go to a public restroom in a train station or malls, usually the partitions are made out of metal.
The type of metal commonly used for this particular partition is powder-coated steel. It gives a harder density and more durability. The partition won't fall apart or even chip easily. They will last literally for decades, with proper care of course.
Read More: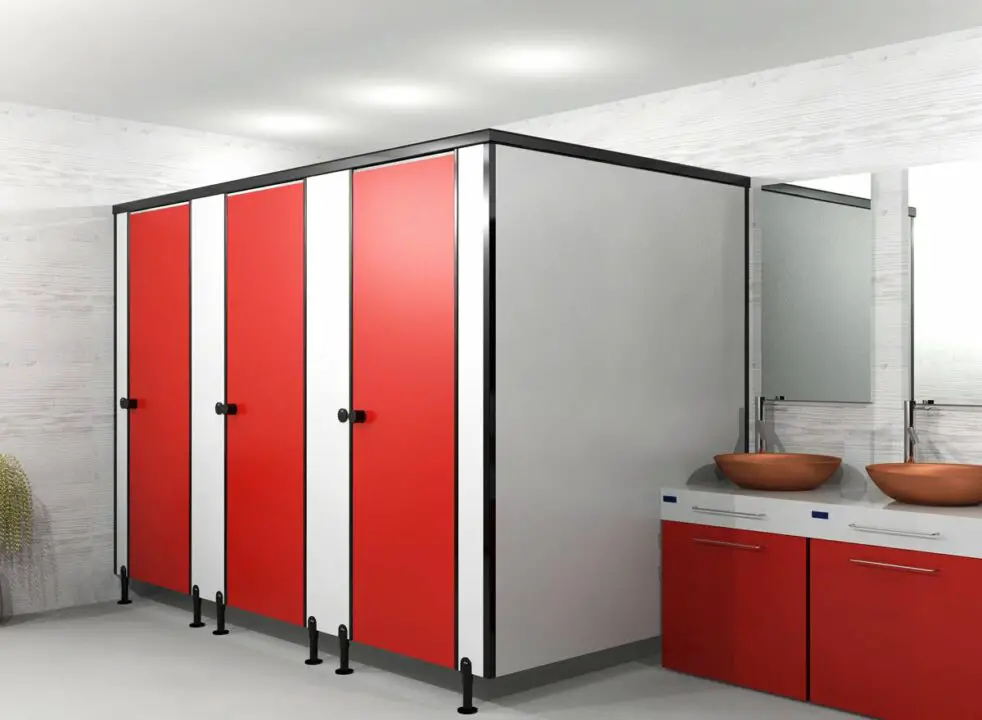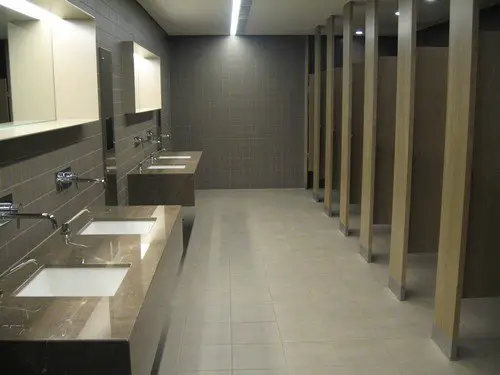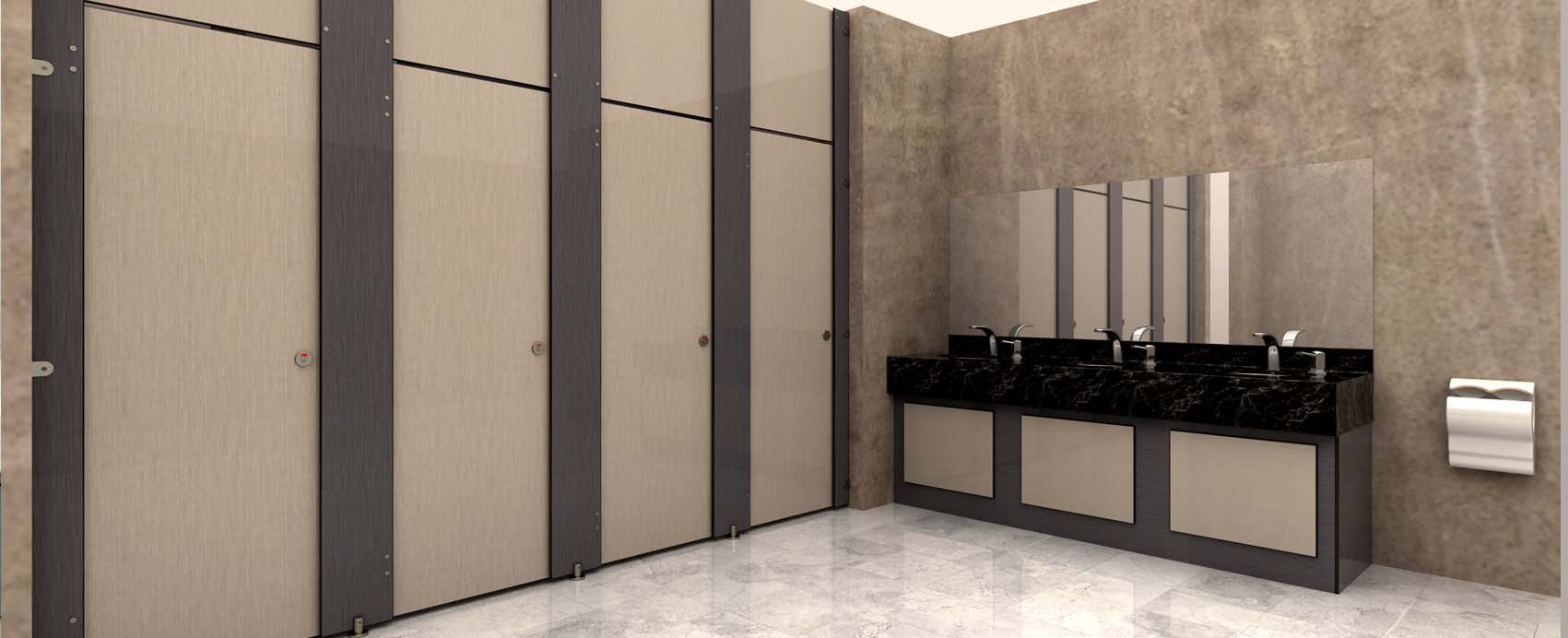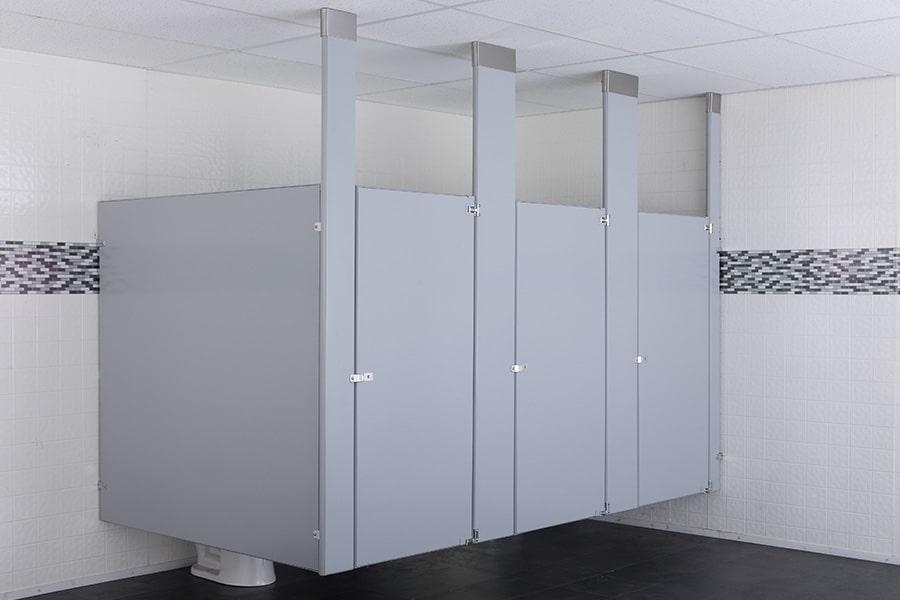 Solid plastic is considered to be very common as the material of bathroom partitions. They are quite cheap and powerful. Most schools and office buildings usually use partitions made out of solid plastic in their restroom.
The only problem with solid plastic is that they are not too good when it comes to humidity resistance. That is why when a building is located in a very humid area, this material of partition is not recommended. Too much moisture or humidity will ruin the pores of the plastic, causing them to chip easily.
Read more: Exclusive and Comfortable Bathroom Design for Luxurious Rooms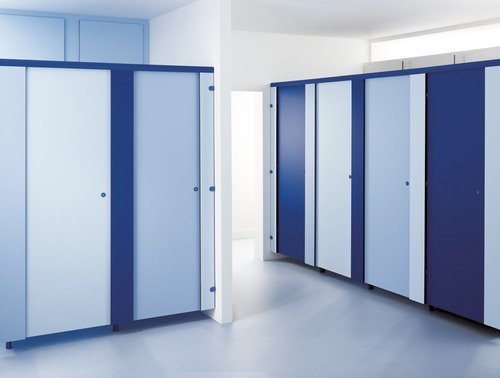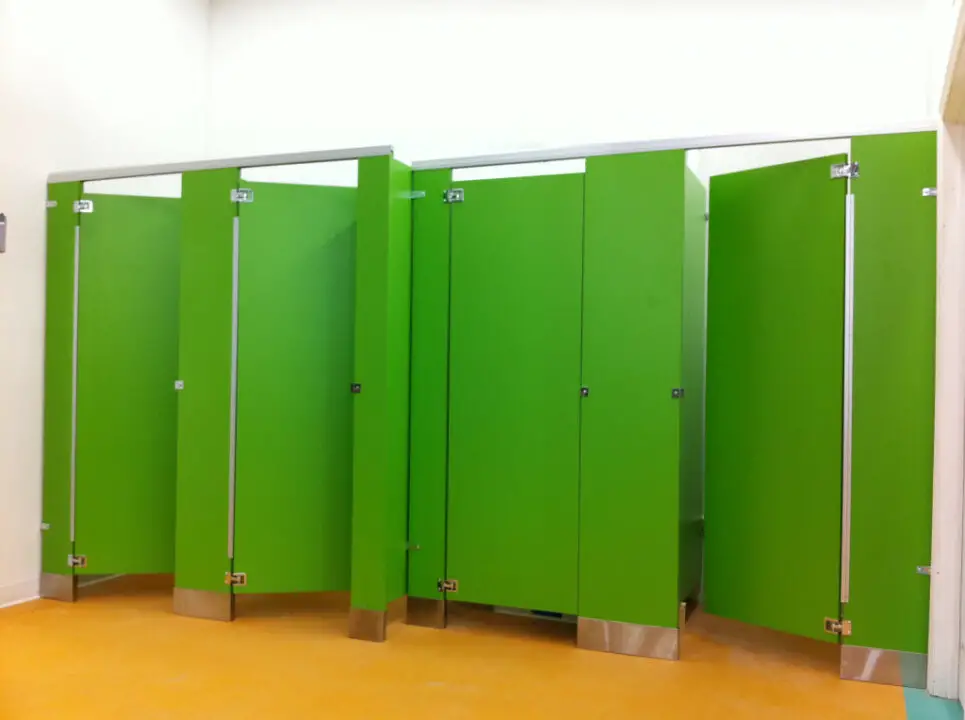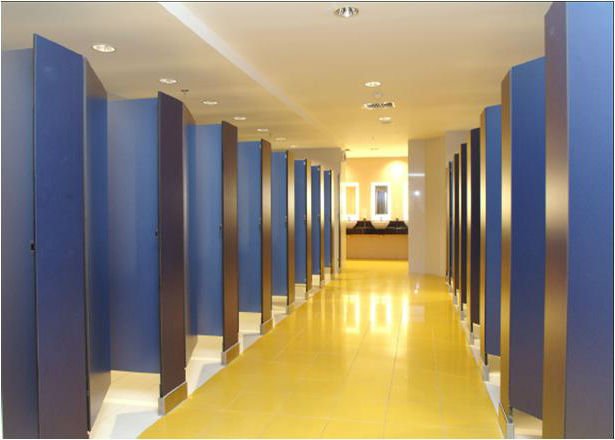 Bathroom partitions – Laminate plastic partition is very popular for the sake of its appearance. It is made out of plastic, but it is double coated by a laminated board. It makes the partition thicker and stronger.
Also, it is made out of plastic that allows the manufacturer to give any colors that they like. This is why the bathroom partitions made out of laminate plastic have a wider variety of colors, sometimes even pattern and design as well.
This is why this material is often chosen when someone is trying to elevate the look of the bathroom.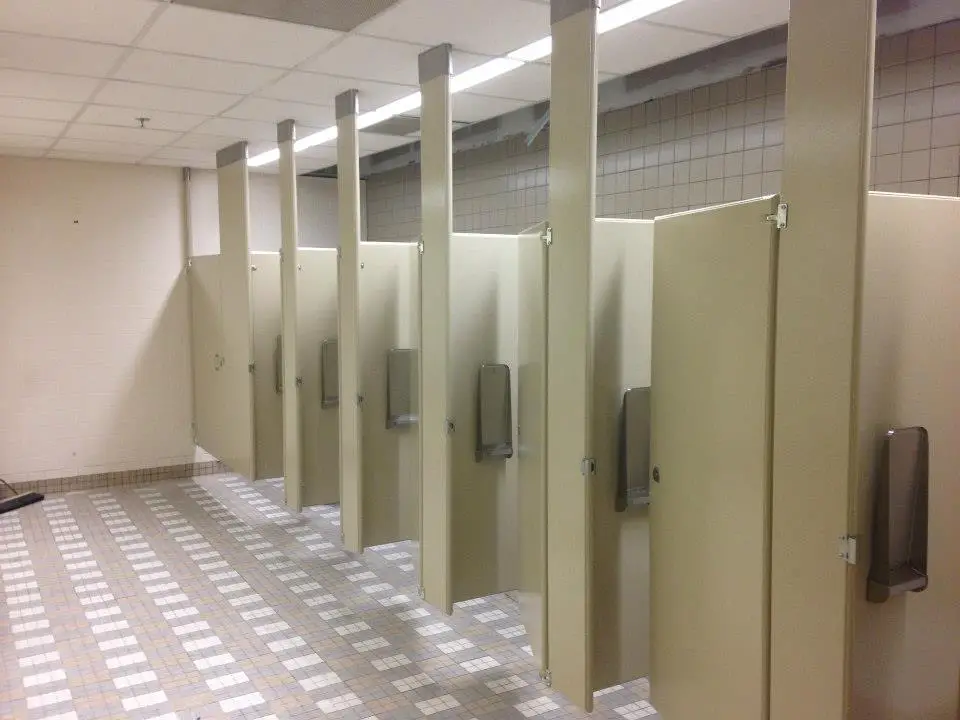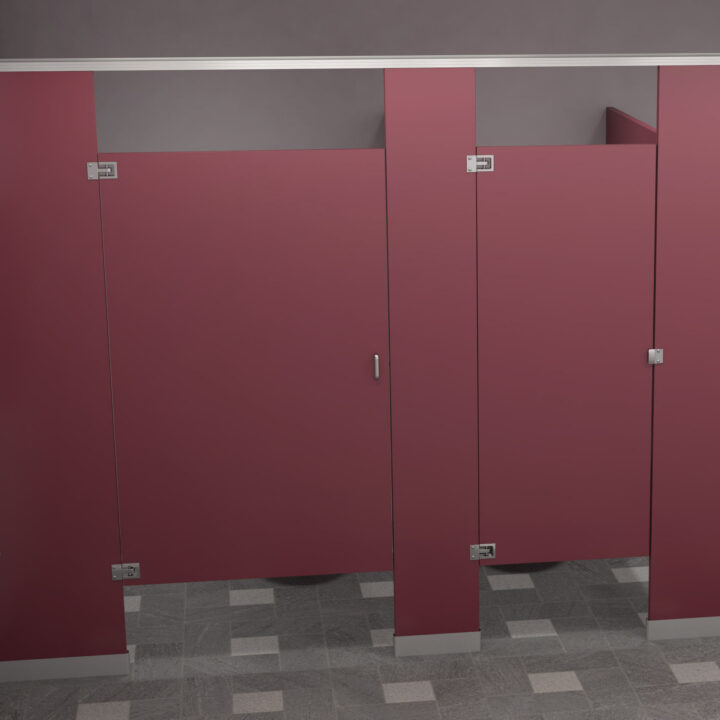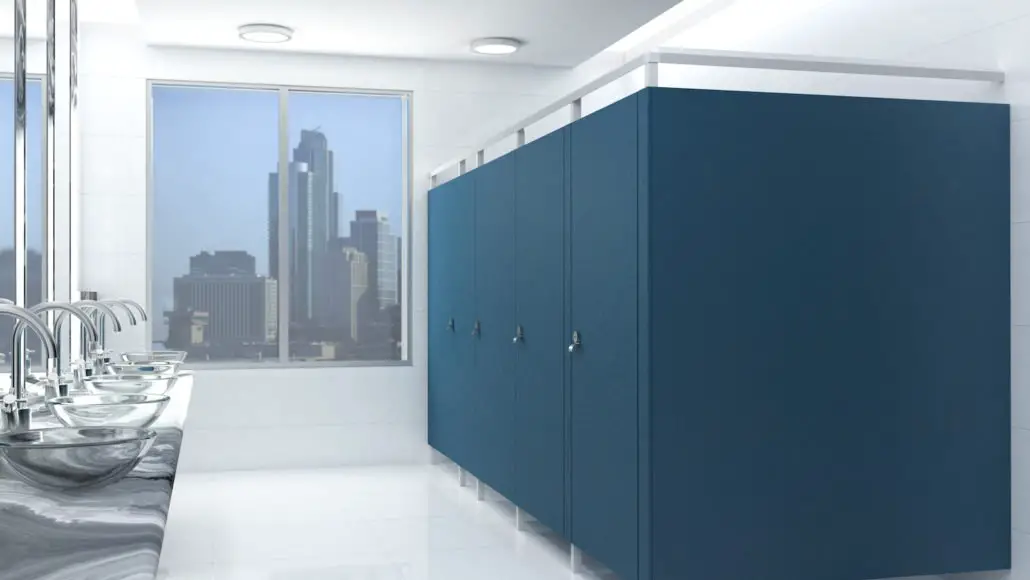 Those are some of the most popular materials when it comes to making a partition for the bathroom. If you plan to have a partition for your bathroom, even though it is very rare to do, you can consider buying the partition made from one of the materials mentioned above. Surely, you will end up with beautiful and strong bathroom partitions that last for a long time.